When it comes to procuring a self-service housing solutions portal, you'll need to choose whether to have the solution developed bespoke to meet your needs, select a proprietary off-the-shelf package or, procure it as a subscription-based service.
We've pulled out the pros and cons of each, as well as the key differences between them, to help you make an informed decision on the best option for your new self-service portal.
A bespoke solution
A bespoke self-service portal will likely involve a costly, lengthy process to build but it should provide an exact match to what you want (assuming you know what you want!).
Positives of a bespoke solution:
The solution will be tailored to you and meet your specific requirements, providing you can give the supplier a clear brief covering everything from the look and feel to specific functionality and integrations needed.
For an additional cost, the platform should be flexible to match your changing needs over time, whether that's a complete brand redesign or functional tweaks.
Generally, you will own the IP, but check contracts to ensure!
You can specify that open-source architecture be used to make it easier to move to other suppliers or take the solution in-house later down the line

Negatives of a bespoke solution:
Naturally, the process to create a bespoke platform from scratch is time-consuming; writing a brief though to to building custom-fit processes to integrate with various third-party integrations can take years to progress. How long are you willing to wait to launch your self-service portal?
Again, due to the customised nature of the build, there will be high initial costs. You may also need to pay additional consultancy fees to establish what you need, stretching your overall budget further.
Another thing to bear in mind when considering your budget and objectives for the portal is that the ROI will only become apparent once the portal has fully launched and is successfully functioning. This could put pressure on timescales and resource.
There will be additional costs for upgrades further down the line that you will have to include in your initial budgets to avoid overspending, as well as potential additional charges for hosting, management or support contracts.
When procuring suppliers, you need to be very clear on what you want, in order to achieve the right result that's worth the investment. From the outset, you need to be able to assess which vendors can fulfill your requirements, and ensure they have a full understanding of your vision for the portal.

A proprietary self-service solution
Proprietary software is custom built and owned by a single individual or organisation. It's not open source; and generally you purchase this software on a license basis direct from the vendor or a third party reseller.
Positives of a proprietary self-service solution
It may be cheaper to buy proprietary software than bespoke. Usually, you'll be charged a licensing fee based on number of users which may increase as you add more in future so be sure to factor this in.
Ongoing support available from the vendor: you should have access to their customer service department for troubleshooting and set-up, and there will likely be continued upgrades which you will hopefully be able to take advantage of (so long as the vendor is still investing effort into the platform)

Negatives of a proprietary self-service solution
Usually, proprietary software is designed to meet the general requirements of the market. Therefore, it offers pre-developed features that may not be relevant to your needs so there may be areas of functionality that you never use.
In the same vein, there will likely be some types of functionality that the portal cannot offer as it is too specific to your own organisation. A proprietary portal is in many ways a bolt-on type product and it will have limited flexibility.
There may be issues with integrating the portal with other platforms and services your housing association currently uses. This means you might have to alter the way you work in order to fit with the design of the software.
If you were to request bespoke developments, iterations or upgrades, it will bring additional costs - that's if your vendor even takes individual requests. From larger software vendors in particular, your individual requests may not carry much weight and you can be waiting months if not years for new features.
You may experience downtime when upgrades are rolled out and may even have to pay for major version revisions
You will be tied to a single supplier and need to rely on the vendor to support and update the product; they are in complete charge of developing new features and updates.
Software as a Service (SaaS) based portal solution
Software as a service, aka SaaS or on-demand software, is a way of delivering software to the end-user over the internet. It's based on a subscription delivery model, where the software is licensed on a monthly or annual basis. The software is usually hosted in the cloud and accessed by admins and end-users alike via an internet browser or app.
Positives of a Saas portal
The SaaS provider manages the IT infrastructure and the processing power is supplied by the cloud provider, meaning there are no hardware costs and lower software maintenance fees.
Overall costs are much lower when compared with traditional bespoke or proprietary models
There are usually a range of subscription options giving flexibility. So as your organisation grows or more tenants use the service, you'll be able to make changes to your subscription to unlock new features.
SaaS solutions can typically be up and running in minutes, as it's already pre-installed and configured in the cloud, avoiding all the lengthy delays of traditional software deployment. This means it will add immediate value and you'll see ROI from the outset of selecting a vendor.
The provider will deal with ongoing updates, upgrades and plugins, deploying them centrally to the hosted applications, therefore removing the responsibility and workload from you as well as any additional costs or risks of downtime usually associated with upgrades.

Negatives of a Saas based portal
You don't own IP on the solution, you're renting it. This means there's a lack of control, for example, everyone will have to use the latest version and there'll be no option to defer upgrades.
There may be delays and waits for release cycles of specific new functionality, or the functionality you require may never arrive.
There isn't the option to host on-premise and there's limited bespoke hosting options.
Once you've decided which type of software you'd like to acquire for your portal, you need to build a brief and start shortlisting vendors. Check out our Self-Service Procurement Toolkit to make sure you've got every aspect covered!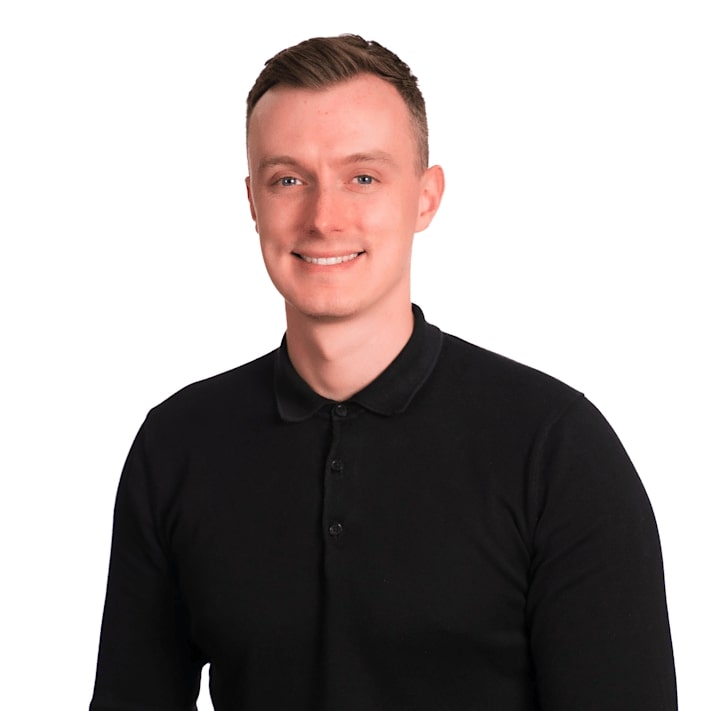 Jacob Howell