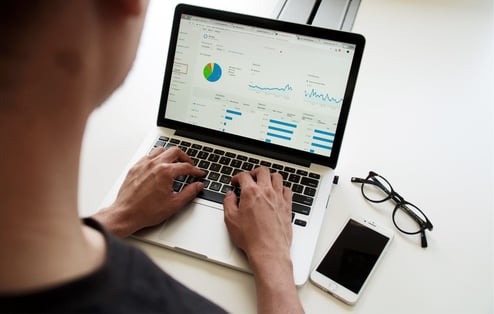 Keeping up with the ever-evolving digital landscape, particularly with the rise of inbound marketing, sometimes feels like an uphill struggle; however, one way to keep things on track and make sure you're fully optimising your digital marketing strategy is to audit your digital marketing activity.
Why it's important
An audit on your digital marketing strategy is important, not only because it allows you to outline your complete digital strategy, maximising the effectiveness of your digital output, but also because it can help you to identify return on investment (ROI) more clearly.
How to audit your digital marketing strategy
Identify your target audiences and buyer personas: First things first, when auditing your digital marketing activity, you need to identify your target audience or, in other words, buyer personas. By conducting persona workshops where you develop personas based on past, current and ideal clients, you begin to establish a good understanding of who your target audiences are, and why. When building out these personas, you should also explore behavioural aspects such as favoured brands, personality and communication channels, as well as frustrations and how best you can help these pain points.
Map out your content strategy: Once you've identified your buyer personas and channels, it's time to map out your content strategy. In truth, the hard bit should've been done in your persona workshops. Anyway, now you've identified your target audience's pain-points, preferred channels of communication, content themes and tone, you can map out your current content strategy, check if it's aligned with your ideal buyer personas and reset the compass. This way, any gated content that resolves a pain point becomes worthy of an opt-in and acts as an effective lead generator.
Optimise your content: Your content should be optimised for both readers and search engines. By applying SEO strategies, this can help you to rank better in search results.

How to audit your social media strategy
Thanks to social media, we're now – more than ever – finding new ways to communicate our message to our target markets. Even though brands today are aware of the need to optimise their social accounts, there's still relative confusion as to how to structure this strategy – this is where a social media audit can help.
A social media audit involves focusing on all the data related to your social accounts, including the social conversation about your brand and brand competitors. In this respect, a social media audit can help to establish:
- Actionable business goals and objectives
- Insight into customers' perception of your brand
- Trends – so you can figure out what is and isn't working on social
What's key to a social media audit is data. Although there are social analytics tools that can aggregate your data, such as Netbase, Sysomos and Crimson Hexagon, one of the most effective ways to record this data is in the form of a tabbed spreadsheet. In fact, many marketers still opt to use spreadsheets and manually pull data through from analytics tools such as:
- Instagram Insights
- Facebook Insights
- Twitter Analytics
- LinkedIn Analytics
If you're already a HubSpot Social user, you can use the Reports function to analyse social website traffic and the data related to your content posts.
Overall, like any audit, a social media audit keeps your strategy on track and provides the data to reinforce every decision you make.
Want to know more about the digital marketing audit process? Get in touch for a free portal audit and unlock more value from your HubSpot investment.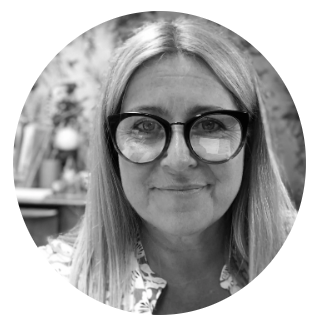 Pippa Adams, CEO