Aligning your Sales and Marketing functions is much more than a 'nice to have' – it's an essential fundamental in a climate where buyers are increasingly asserting their independence and resisting cold calling. Read on to find out how Sales and Marketing can support each other to create more sales...
'Smarketing' – getting Sales and Marketing to work in a mutually beneficial way with the ultimate goal of increasing revenue – might sound like a gimmick (or something that should already be happening!), but the shift in how customers buy means that there's no way around adopting some serious tactics to keep the leads coming.
Understanding the buyer's journey
Motivating a Sales team is largely about a 'carrot and stick' approach, with clear rewards for successes – so it's a given that any talented sales professional will be up for trying their hardest to close the deal. The challenge now is that buyers have a strong preference for doing most of their research solo, before they're ready to connect with another person to explore making a purchase. In today's time-pressured work environment, cold calling is seen as interruptive at best and downright intrusive at worst. So the sales challenge increases, and the only way to manoeuvre through it is to be poised to react when the buyer's ready.


Using marketing and sales automation
It's clear that understanding the buyer's journey is critical to timing sales interactions right – and this is where the Marketing function can be on hand to supply insights. How can Marketing add real value at this stage? Marketing automation platforms can go far beyond basic data capture, tracking website visitors' behaviour and lead scoring them based on which actions they complete when consuming content. The better that leads are assessed and handed off to the sales team, the more likely the sales cycle can be shortened, with a good outcome at the end.
Using a marketing automation platform that combines inbound marketing and sales automation with built-in CRM tools, means that you can automatically progress contacts from being marketing qualified leads (MQLs) to sales-qualified leads (SQLs). A key advantage of this kind of system is that it can trigger tasks for your sales team to ensure that your customers-in-waiting are transferred smoothly into a sales workflow at the optimum time to be receptive to a call, arming them with all the information available at the same time.
If you use a separate third-party CRM platform such as SalesForce, it's usually a straightforward matter to integrate it with your chosen marketing automation system – for custom-built CRMs, it may be a case of getting your developers to do the work for you.
Integrated solutions that allow seamless communication and visibility between Sales and Marketing will help each team to understand the activity of the other, as well as making it possible to fine-tune processes for small incremental gains, making sure that no leads 'fall through the gaps'. While reduced costs and better productivity are some of the more obvious benefits of this approach, it's important to remember the potential pitfalls it helps to avoid, too – from data leaks to disruption in customer interactions.


Creating the right content
Attracting the right people to your website doesn't happen by accident. Increasingly, content is the mechanism by which your prospects will find you as they start to research the problem they're seeking to solve with your product or service. More often than not, they won't be looking specifically for your branded solution, so it's essential to address their pain points to help their fact-finding mission. Your Marketing function's mission in this respect is to create content that answers prospects' questions. By providing the right response, focused on the correct buyer persona, you'll find that the quality of your visitors, and the resulting leads, increases.
Here, Sales has a role to play in informing the creation of both buyer personas and content; after all, who better to provide the inside track on the profile and preferences of your ideal customer than the Sales team? Frontline sales representatives understand the pain points of your customers, and will be able to share valuable insights that can be incorporated into your content strategy as you seek to answer buyers' questions at different stages in their journey.


Closing the loop
If Marketing can help Sales by feeding through the right people at the right time, then the reverse is true when it comes to communicating the suitability of the leads supplied. Feedback from Sales is invaluable in sense-checking the quality of leads coming through, enabling Marketing to understand which lead sources are working best and adjust the messaging within content accordingly to maximise the value it delivers. This knowledge can also feed into lead scoring to fine-tune how your leads' performance is assessed.


Alignment pays off
When it comes down to it, Sales and Marketing have a shared goal – to close sales and win customers. A collaborative approach between the two functions can directly benefit the bottom line by ensuring that the buyer's journey runs as smoothly as possible, allowing you to:

• Shorten your sales cycle
• Increase your average order value
• Enhance customers' lifetime value

Sounds good? Download our guide Unifying Sales and Marketing for Explosive Revenue Growth to find out more!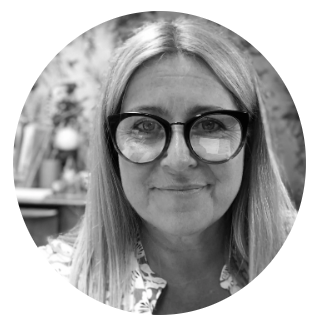 Pippa Adams, CEO