When it comes to developing an online marketing strategy, understanding your prospective customers is crucial. Identify your buyer personas and you can ensure that every marketing decision corresponds with your customers' expectations – a valuable weapon to supercharge your marketing results.

What is a buyer persona?
Buyers personas are generalised, semi-fictitious representations of your ideal consumer. Profiling your perfect buyer by building personas can help identify your optimal target market, which shares a similar need for or interest in your product or service. Personas help when diagnosing issues with your current smarketing (sales and marketing) output by encouraging a 'customer-first' focus, as well as highlighting the most effective ways to communicate with your target market. If you really want to maximise your marketing machine and convert visitors into leads and leads into customers, then building personas to get under the skin of your buyers is an absolute must for any organisation.
Why are they important for your business?
Buyer personas enable organisations to create a more effective sales and marketing strategy, resulting in better qualified leads. They help to ensure that every message you communicate is crafted to a more specific, ideal audience – this, in turn, increases impact. How customers consume content and interact with a business can change rapidly; buyer personas act as a reference point to make sure your sales and marketing strategy stays on track, and are an integral part of inbound marketing. Read our blog post What is Inbound Marketing? for more on that.
What are the benefits?
Simply put, a buyer persona gives you a healthy, comprehensive and accurate representation of your prospective buyer. Personas allow you to refine your marketing communications to your consumers' expectations and their purchasing behaviour. Buyer personas also help your organisation to transmit a stronger, personalised and, overall, more targeted message to the ideal individual, which boosts lead generation and conversion rates. Once you know who your personas are, you can rank them, with the goal of focusing more of your efforts on those who deliver the most value – this triage exercise will help your marketing budget work harder.
How can you use personas?
Let's assume the importance of buyer personas has been recognised and everyone's on board – now it's time to develop these personas. When devising a marketing strategy, a good start is to segment your market into four key areas:
- Demographics: These variables allow you to adapt your ad, content or consultation towards a particular social group, gender or age band.
- Psychographics: This data relates to consumer lifestyles, taking in factors such as personality, values, attitudes and interests. Considering psychographics when building out your buyer personas will help you to write more engaging copy and create targeted content for your website and emails.
- Geographics: You may want to target your content at a specific geographical area. Taking a PPC campaign as an example, you can filter your advert to be shown only in a specific city or region. Geographics link closely with behavioural variables and give more insight into how behavioural trends can differ, based on location.
- Behavioural: How does your buyer act? For example, as a travel agency, understanding that 52% of all online searches related to "Travel" are made on mobile phones means you can put more focus on optimising your ads to be mobile friendly.
Examine all of these factors and a picture will start to emerge – how old is your perfect customer, are they male or female, where do they shop, what do they do for a living, which brands do they like...? You're likely to have more than one persona, but the key is to understand which personas have the biggest impact on your organisation – these are the ones to build out fully.
Research data points and trends
In an ideal world, you already have a good idea of who's buying from your company and why. Your buyer personas must be detailed to be effective, that's why research is an important initial step. So dive into your database to discover trends related to how your customers consume your content. This will highlight the issues your existing customers have and, likewise, help you to identify the problems your prospective customers currently face. Conversations with existing customers can also be a useful way to get a realistic perspective.
Finally, various tools such as Google analytics, Sproutsocial and Facebook and Instagram insights can identify trends relating to your buyer personas, offering valuable, actionable insight for you to build on for your current and future marketing and sales campaigns.
As consumer behaviour is constantly changing, it's essential to equip your organisation with the tools to react to such change. Add buyer personas to your marketing toolkit and you'll be able to ensure that your marketing and sales activity is fully optimised, supporting and increasing your organisation's lead generation and conversion rate.
Need to give your digital marketing strategy a boost? Download our Quick Wins guide now!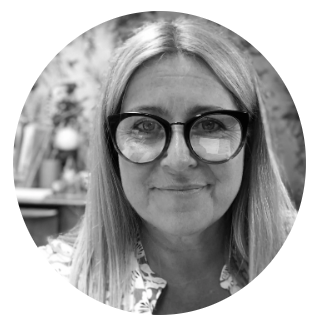 Pippa Adams, CEO