As the fallout from the Facebook data breach continues to rumble on, perhaps we should all be doing a bit of navel gazing – not just the big three tech companies, but all of us who benefit from the opportunities provided by the internet, whether as individuals or businesses.
Until now, digital ethics has been a niche subject at best – mention Corporate Digital Responsibility (CDR) and you can be fairly confident that the response will be confused expressions all round. All that could be about to change, and not just because of GDPR. Yes, the focus on getting data protection right to protect individuals' privacy has been put into sharp relief thanks to GDPR. But what of the broader legal, social and ethical issues surrounding the technology that's become so deeply enmeshed in our lives?
It's not just me who's been wondering: in January 2018, the UK government announced that it would be working to produce a Digital Charter, governed by six principles:
- The internet should be free, open and accessible

- People should understand the rules that apply to them when they are online

- Personal data should be respected and used appropriately

- Protections should be in place to help keep people safe online, especially children

- The same rights that people have offline must be protected online

- The social and economic benefits brought by new technologies should be fairly shared
Its purpose? The government says: "We want to make the UK both the safest place to be online and the best place to start and grow a digital business. We are determined that the UK should lead the world in innovation-friendly regulation that encourages the tech sector and provides stability for businesses. Through this we can increase public confidence and trust in new technologies, and create the best possible basis on which the digital economy can thrive".
As the Cambridge Analytica scenario has shown, self-regulation, in many cases, is about as useful as no regulation. While it's stated that the new Digital Charter will have some flexibility built into it as "a rolling programme of work to agree norms and rules for the online world and put them into practice," it would be sensible to assume that legal changes are one the way. Although "shifting expectations of behaviour" has a role here (play nicely!), the government is clear in stating that, in some cases, "we will need to agree new standards; and in others we may need to update our laws and regulations. Our starting point will be that we will have the same rights and expect the same behaviour online as we do offline".
If all that sounds a bit like a stern headteacher, we can probably assume that, longer term, the worst offenders will be asked to stay back for detention.
We'll be taking a closer look at digital ethics and where the Digital Charter could take us over the coming weeks – as well as examining the thorny issues you should be thinking about as an organisation right now. Hold on, it could be a bumpy ride!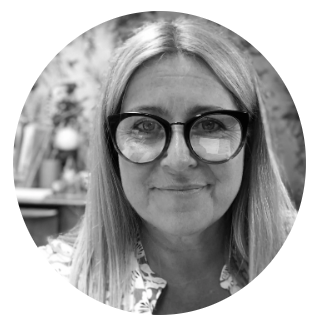 Pippa Adams, CEO