Every single one of us knows that consumers aren't – and will never be – as receptive to cold calling as they were before 2010. We've seen so many reports into the reasons why: consumers have dictated the change and, based on current trends, there are even predictions that cold calling will cease to be a viable marketing tactic altogether in the near future.
At Prodo we stick to the mantra that a movement in the digital world is mainly driven by three factors – changes in consumer trends, changes in technology and changes in competitor activity. We closely analyse consumer trends, and when we applied our movement mantra to the 'cold-calling is dead' sentiment it demonstrated that we haven't actually seen much discussion about the changes in technology that are affecting cold calling. So here are the tech developments that have had the biggest impact on cold calling…
Business-to-consumer calls
1. Ignore 'em
Third-party applications such as Mr. Number and Call Blocker are free apps for smart phone devices that autoblock unwanted calls. These applications don't even give you the chance to make a decision whether to pick up or not – the phone simply doesn't ring if the number's been deemed a cold caller by enough people. Though this software is third-party and has to be downloaded, it's a future possibility that similar preinstalled software may become standard on smartphones. This software didn't exist prior to 2010.
2. Block 'em
After somebody calls you, you're only ever three clicks away from a permanent block on a number on all iPhone and Android smartphones. You could do this prior to 2010, but the process was a lot longer – and to be honest, it rarely was used.
Business-to-business calls
3. Blank 'em
If you're reading this at your desk, take a peek down at your phone – chances are that you've got a screen on your desk phone. The vast majority of desktop phones now have displays and even the most basic models display the number of a phone call. As soon as a screen is present, the rate of pick-up for unrecognized numbers drops substantially. This was less common before 2010.
4. List 'em
Most desktop phones can be deemed 'smart' devices – many with their own operating systems. An increasing number of organisations are using blacklisting for unwanted calls. This simply blocks all communication from a number, not only for the phone that rang but all phones in that organisation. Again, this ability was unusual before 2010.
This is just a brief overview of how technology has contributed to the decline of cold calling – the middle step of our movement mantra. The first step, consumer trends is well documented across the web. And the last step? Well, you can find out about the rise of inbound marketing in The State of Inbound 2016 report here.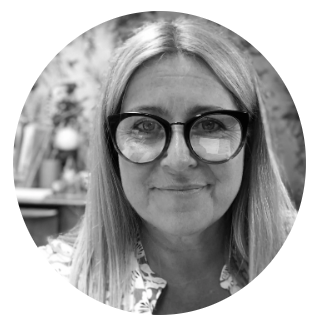 Pippa Adams, CEO