If you're anything like me, the recent commercialisation of virtual reality (VR) has done enough to let your imagination run completely wild. I've convinced myself that in the next few years I'll pop on a pair of goggles and, there you go, I'll be transported to a front row-seat at Old Trafford, or sat in a virtual bar, having a virtual pint with a mate who lives in Melbourne.
I assume that now we can sit in rollercoasters or spin our heads around a pixelated version of a forest, we'll all soon be catapulted into some real-life, idyllic version of the Matrix – that is… unless… we're already in it, of course? Right, no, stop there.
Anyway, Prodo has a more pragmatic approach to VR. We're going to show you five ways this exciting new UX is being applied to marketing right now.
Test Drive
Car manufacturer Volvo has adopted VR to give customers the immersive experience of test driving its XC90 SUV range, giving prospective customers the chance to weave through beautiful countryside roads in an impressive luxury car. German manufacturer Audi is also following the trend. After recently establishing a partnership with 3D solutions company ZeroLight, in 2017 Audi aims to not only create test driving simulations but also implement VR showrooms to help customers with the car buying process. Soon, the use of VR for marketing purposes could be used for all forms of personal transportation, including motorbikes, bicycles, boats and segways.
The Fashionable Front Row
In 2014, London Fashion Week offered users a front-row view of the runway with a 360-degree panoramic video stream. Amazing, right? This VR-led marketing ploy was held up as an example of groundbreaking technology in action, and showed many industry spectators how the oculus rift headset was changing the face of user experience. My pipe-dream of sitting next to Jose Mourinho at the theatre of dreams isn't so crazy now, is it?
Virtual Hiking
Last year, hiking boot manufacturer Merrell created Trailscape, a VR marketing campaign that allowed users to walk around with their Oculus Rift headset on, striding deeper into the realm of virtual reality. This year, others in the outdoors industry are embracing VR tech. With the help of virtual reality company JauntVR, outdoor-adventure brand North Face is set to release its own VR-based marketing campaign, which enables users to experience breathtaking views of Yosemite National Park and Moab.
VR Gigs
Last year, British band Kasabian partnered with O2 and Columbia Records to create a 360-degree gig experience, giving fans the opportunity to watch the band live from a completely different location. Chicago-based rapper Childish Gambino also used VR technology in his Me and Your Mama music video to stand out from his peers. Artists are looking to reach a new level of engagement with their audience through this new immersive system. VR within music featured significantly last year so you can expect to see it making plenty more appearances in 2017.
Happy Goggles
As the world of VR marketing develops, other industries are looking to capitalise on its potential to acquire or consolidate leads. When fast-food heavyweight Mcdonalds jump on the bandwagon you know it's a keeper. McDonald's has now released a Happy Meal box in Sweden that can be transformed into a VR headset, so kids can experience the joys of rollercoasters and pixelated forests when they're chomping on their burgers. The way in which VR marketing has infiltrated even the fast-food industry is a testament to its significance in the sphere of marketing as a whole.
So there you have it, five ways virtual reality is changing the face of marketing.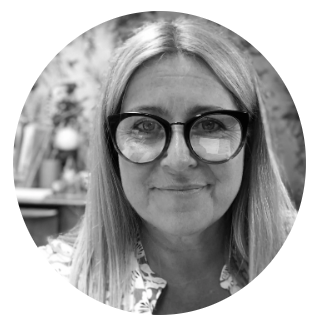 Pippa Adams, CEO