What is Drift?
Drift prides themselves on being the world's first conversational marketing platform, saying goodbye to forms and hello to conversations. Drift helps businesses to locate the best leads in real-time with bots, AKA, your website's personal assistant. Bots are able to qualify site visitors, identify which sales reps are best suited to a specific situation and book a meeting - all in one conversation. Bots allow you to engage with buyers when it suits them, being available 24/7, so your customers can communicate whenever they're ready.
Their story
After forming Performable in 2009, a marketing automation tool for the way people bought during that time, it was then acquired by Hubspot in 2011. Soon after in 2014, CEO David Cancel realised, "The way we've been taught to market and sell doesn't match how we actually communicate today." Think about it: the likes of Facebook messenger, WhatsApp, iMessage and Slack are all conversational platforms, providing us with real-time chat.
In 2015, Drift was created and messaging for sales and marketing began. In 2016, Drift removed all of their lead capture forms and the results said it all. Drift found they had an increase of 15% more leads, 50% of their business was driven by conversations and a faster sales cycle of 3 days from the first conversation to the demo. In 2017, Drift introduced bots into the buying process, resulting in 50% of conversations being managed by A.I.
For marketing
Drift works with their customers to help them accomplish a more efficient way of marketing. One of their clients, a marketing agency working with B2B clients with account-marketing and inbound marketing, has collaborated with Drift and now offer their clients help with chatbots. Once trying Drift on their website, the client soon noticed the benefits: inbound conversations escalated and were leading to more and more sales calls.
This client soon connected Drift to Hubspot, allowing these new contacts which had come from conversations, to be added into their marketing automation system and CRM. After just 3 months, they were seeing results - 23% increase in leads, 15% increase in new customers and their sales cycle was shortened by 33%.
For sales
Drift explains how the best kinds of sales reps are those who are both helpful and personal. With Drift, you can talk to more leads, book more meetings and close deals faster. A sales company who adopted Drift's conversational marketing strategy found impressive results with 40% more demos via chatbots, 84% more sales productivity and 50% more qualified leads.
With the help of Drift's outbound email service, future sale reps will be able to communicate with prospects via a personalised message whenever they visit your site from an email sent through Drift's Chrome extension. This allows your customers to reach out to you when they're ready, even if you aren't.
Through blogs, videos, podcasts and more, Drift aims to help companies like yours to develop conversational marketing into their marketing strategy, working in a way that fits the way we communicate today.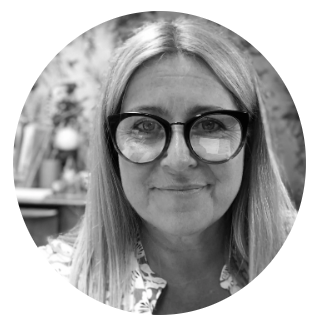 Pippa Adams, CEO