Whilst Donald Trump won't be the first US president to have a Twitter account – Barack Obama holds that claim – he will be the first President to have one at the time of inauguration, though that isn't the only difference. Donald Trump and Barack Obama use their primary Twitter channels in two completely different ways: if we take a look at the metadata from both of Mr Trump and Mr Obama's Twitter feeds you can start to paint a picture of who is actually Tweeting from their accounts.
We'll take the first 50 days of Trump's time as president elect as a sample period. Analysing the metadata, you can see that that @realDonaldTrump Tweeted 221 times, 153 (69%) of these Tweets came from an Android, presumably Trump's personal Samsung Galaxy, 59 (27%) came from an iPhone and nine (4%) came from Twitter's web client. You'll also see that @BarackObama has Tweeted just once, from Twitter's web client.
Data analysists who have covered this topic in the past have concluded that all Tweets coming from the iPhone device are written by Trump's staff – this is backed up by the fact that the majority of Tweets from an iPhone include links, not one from the Android device does. Almost exclusively, Obama's Tweets come from the web client and from his staff; you know this because Barack Obama has previously stated that the closest he gets to Tweeting is dictating a Tweet.
If we strip both channels down to their primary uses, you can see one major difference – the language. Trump has previously stated, "I know words, I have the best words," but you have to say the language used on Barack's feed is cleaner and more eloquent – though this doesn't necessarily mean that is it 'better'.
Trump often uses sentiment stance at the end of his of Tweets (see above) – this is his salesman coming out. Sentiment stances are persuasion techniques used to control somebody's emotional reaction when you're speaking to them – it's rare to see this in writing, and that makes you ask the question, should we treat this as a normal written communication? Whilst Barack Obama (and most public figures) use social media platforms to write, Donald Trump uses them to speak. This is the way that 'normal' people use social media; though what he is saying is often controversial, you can't help but recognise that Donald Trump's use of Twitter plays to the anti-establishment rhetoric he uses as part of his persona.
Although I'm remaining objective on this subject, I don't mind saying that in articles like this I would usually embed Tweets directly from Twitter. Though to time-proof this article, I chose to use images of the Tweets, just in case Donald's account disappears – UNPREDICTABLE!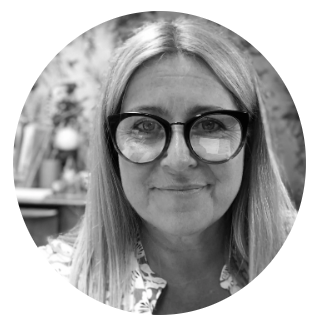 Pippa Adams, CEO