If you're thinking about updating your sales strategy or want to make a change in the way you're capturing data, you're probably asking yourself, conversations or forms? Companies have been working with lead capturing forms for years: they're how you learn about your customers and begin your journey of nurturing leads. So why change to a more conversational strategy? Why change something that's working?
You need to ask yourself, is it working or could you be seeing better results? We've discovered that the key to being successful is time. What's the main difference between conversations and forms? Time.
Don't both forms and conversations achieve the same thing?
Yes, lead capture forms allow you to collect leads but it requires a timely wait on both sides. However, after filling out a form, the customer is then left waiting for a sales rep to reach out to them. The more of a delay this causes, the more of a chance your lead will become less interested and will more than likely look elsewhere.
Forms allow you to collect data but it's in a more restricted format. Whereas, conversations are a much more human way to achieve the same outcome as a form, learning more about your customers whilst building a trusting relationship.
And yes, forms are available for customers to fill out whenever they're ready to. However, conversational tools such as chatbots allow you to respond to leads anytime, 24/7.
So ultimately, forms do work well when capturing data, but conversations give more of a positive experience for the customer, whilst also shortening the sales cycle - it's a win-win situation for everyone involved.
Conversations save time
Conversations don't just bring any old leads, they bring relevant leads. With intelligent routing technology, tools such as chatbots are able to speak to a lead and direct them to the best-suited sales rep, all in one conversation. This cuts out a massive chunk of wasted time and allows sales reps to focus purely on the more complex scenarios. Chatbots are able to schedule demos meaning in one conversation, you can locate a lead and organise a meeting. The chatbots are linked up to the sales reps' calendars and can offer available time slots to the customer. Once the customer has selected a time, invites are sent to both parties.
Conversations for the customer
Another important feature of conversation is how it benefits the customer. Aside from the fact they get an instant response and it's generally more convenient, customers also prefer the more conversational format. A lot of people who buy online find they miss the human interactions, casually being able to ask for advice. Conversational marketing makes this possible; as the real-time, one-to-one conversations achieve a more human-like experience.
Whilst conversational marketing is being implemented as the 'new' way of converting leads, it doesn't mean you should put a stop to all of your current lead-capture forms. Why not use both and see which method works best for you? Simply start by adding conversations and go from there.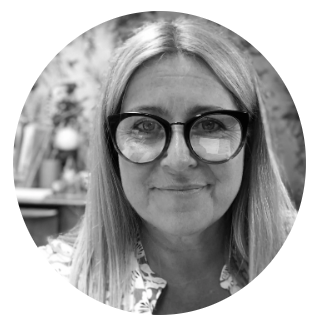 Pippa Adams, CEO