Drawing on 18 years' worth of data, the 2018 Edelman Trust Barometer makes for a fascinating read. Dubbed 'The Battle for Truth', it examines attitudes across 28 countries worldwide to take the temperature on trust. After a turbulent 2017, unsurprisingly, around two thirds of the countries covered by the survey fall into the 'distruster' bracket.
Among the key takeouts of this year's report: according to Edelman, media now has the dubious honour of being the least trusted industry globally. Seven out of 10 people are worried about fake news. And, worryingly, 63% agree that the average person can't tell the difference between real and fake news.
Some of the index's findings may seem contradictory. For instance, while trust in media (content and platforms) is down, trust in journalists is up – yet 65% receive their news through social media platforms, search and news apps. Overall, media is seen to be falling short.
This lack of confidence in the media as a body has a knock-on effect on trust in both government and business, as fear grows that the media isn't fulfilling its responsibilities in reporting accurately and truthfully on organisations and institutions.
Happily, even if 50% are disengaged with the news, the other half are still reading, with 25% actively sharing – so it's not all bad news.
So where does that leave those of us who rely on content as a central part of our marketing strategy? Whether you're at the cutting edge in a busy newsroom or generating content for a company blog, the same rules apply if you want to gain readers, encourage amplification and build trust...
1. Manage your reputation
If your organisation has a strong, well-established and trusted brand, protect it. Make sure that all the content you create lives up to the integrity of the brand and enhances it. Trust is hard-won and easily lost, so if you're starting from a position of strength, don't abuse it. Stay true to your business's core values.
2. Get your facts right
"Don't believe everything you read" has never held more true. Do your bit to avoid adding to the fake news problem by being sure that what you write – and share – is not only interesting and engaging, but factually accurate and avoids unnecessary exaggeration. Spurious claims create confusion and destroy trust.
3. Cite your sources
When you've got some interesting facts and figures to showcase, make sure that you attribute them to give your content greater credibility. Link to outside sources where appropriate to further improve your content's trustworthiness – external links to high authority sources will have the added benefit of scoring brownie points with search engines like Google.
4. Safeguard privacy
In countries like the UK, protecting privacy is a Top 5 trust-building factor for businesses addressing market dynamics, according to the Trust Barometer. Complying with GDPR requirements regarding data protection will not only be a legal requirement – respecting individuals' rights to privacy is a priority for consumers if you want to create and maintain trust. So, if you're using gated content to capture data, be sure that your forms follow best practice for gaining consent. You can read more about that here.
5. Create your own journalists
While, as a sector, the media may be regarded with suspicion, individual journalists have earned higher levels of trust. How could this work for your website's blog area? Start by using bylines so that regular visitors to your website can begin to become familiar with different writers; include their photographs to increase the connection and consider how you can use comments sections and interactive formats like webinars to establish two-way communications.
6. Good grammar gains trust
Combined with conspiracy theories and political rants, poor grammar and shaky spelling are classic signs of fake news. At best, badly written content may start alarm bells ringing with your readers regarding the professionalism and competence of your organisation. Make good writing mandatory and you'll avoid alienating your audience with unnecessary errors.
Feeling inspired to create some great content? You can get ahead with our downloadable Content Calendar template here.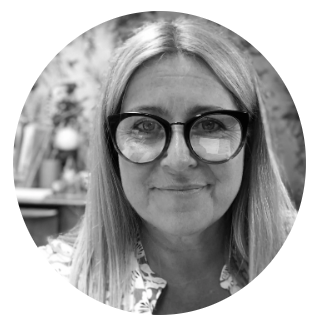 Pippa Adams, CEO