Albert Einstein very wisely said: "If you don't have time to do it right, when will you have time to do it over?" – this is never truer than when you're in the planning stages of a digital transformation project. Taking the time now to create a clear, comprehensive brief will save you so much time and resource in the future – trust us, we've been on the other side of a poorly defined (or non-existent!) brief a fair few times and seen first hand how quickly the project runs into trouble…
Working with third-party suppliers is a complicated and delicate process and you need to make sure everyone is on the same page. Starting with a fully-fledged brief that covers all angles means everyone knows what's deliverable and who's accountable from the start.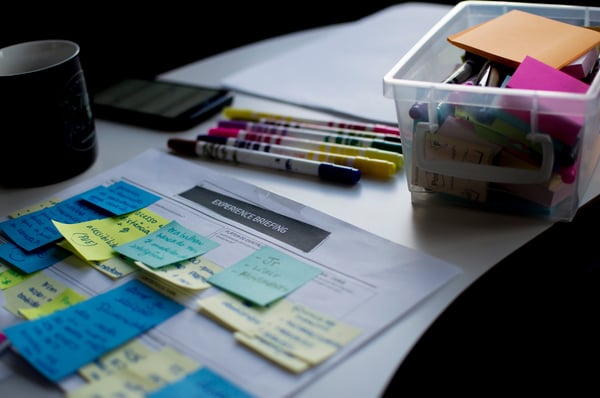 The perfect chance to use all your colourful post-its...
Drawing from our vast experience working with associations to define and implement digital transformation projects, we've put together a few simple steps to follow when you're creating a brief…
Step one: Define the key facts of the digital project
Create a 'project one-liner'. Just one or two sentences that sum up what the project is about so that people have a clear idea from the outset.

Set objectives. What do you want this project to achieve for your business? Consider what it's going to do for both your users and your organisation. Set at least three objectives in order of priority, using 'SMART' principles to avoid any ambiguity.

Set timescales. When do you want the project to start? What's the deadline? These are the kinds of timescales that are vital for making sure the project stays on track. Whether a current product or contract is due to expire or there are other dependencies tied up with another project that needs to be delivered first, you need to consider both internal and external factors that could shift your timescales.

Allocate resources. Who is going to make the project happen? What departments need to be involved? Assign project managers and sponsors wherever necessary, who will be responsible for the oversight, planning, execution and delivery of the project.

Set a budget. This can save massive headaches further down the line. Think about where the money is coming from? Is there a time scale between when you need to have spent the budget? What about ROI - how long will it take to recoup the investment in operational savings? It might be worth researching vendor pricing to understand this before launching into a long procurement process.
Step two: Review your current technical infrastructure
What current systems are you using across the organisation? You need to pull together and document all of the different systems and what version they're on currently, from payments to CRM, as well as if there are any API's or upgrades due.
What system(s) is this project going to replace? Be clear as early as possible what systems you would like to combine.
Do you have any preferred technologies? There may be technical constraints that mean you can only consider platforms using specific technologies like .NET or PHP and this kind of information is vital at the early stages of planning.
Step three: Define your functional requirements
You need to have a clear vision of what you want and need your project to do for your organisation. There'll be some elements that are vastly more important to some departments than they are others, so you need a way to decide which functionality you're going to prioritise in order to frame those discussions.
To prioritise effectively, you need to refer back to your objectives – if a function or feature doesn't help to hit those, is it a priority? Don't abandon functional requirements, prioritise them based on time – what do you need now vs. what can you deliver later.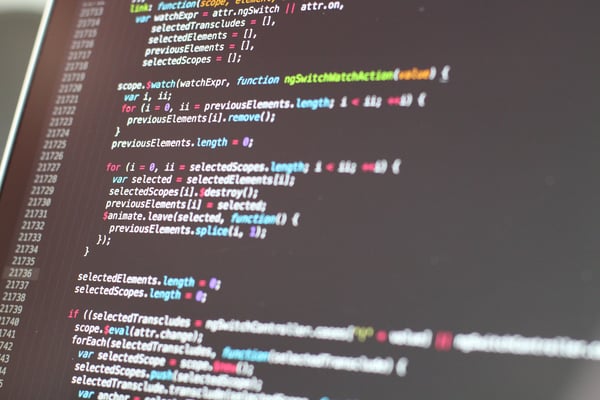 That technical background stuff that forms the basis for your functional requirements...
Step four: Create a project profile
Once you've figured out all of the wider implications of your project, you need to gather all of this information and data into a clear and comprehensive brief so that any potential vendors can see exactly what it is you want to achieve. A project profile is a great way to start this process – ideally, a one-page document that covers all the key information at-a-glance. This will provide a top-down view of the project and can be used as a reference point as you move further along the process.
If you read just one thing…

Key things to remember for a project profile:
Be clear on your objectives and what the project is for
Allocate resources and set timescales
Formalise your functional requirements to ensure the tenant needs are met
Prioritise which of these are most important and achievable to your organisation right now
Create an overview of the current technical landscape of your organisation
Want to know more about these key stages of implementing a digital transformation project? Get a FREE copy of Shift! How to Make Channel Shift Happen in Housing, our 150+ page paperback book!

Jacob Howell