Since the Cambridge Analytica story broke at the weekend, I've been processing the new revelations, having first picked my jaw up from the floor. Providing sensible commentary is tricky when a situation continues to evolve so quickly – every time I sit down ready to write, more information emerges. While we're all trying to come up with Digital's own 'gate' (Camgate?), here's a quick summary of how the situation's unfolded so far (which may well be out of date by the time we press publish)...
What happened?
An investigation by The Observer, The New York Times and Channel 4 showed that 50 million Facebook user profiles were accessed and harvested for data. Around 270,000 people were paid small amounts by Global Science Research (GSR) to complete a personality test via a Facebook App for Cambridge Analytica, a company owned by hedge fund billionaire Robert Mercer, and then headed by Steve Bannon. So far, above board; profiles of questionnaire respondents' Facebook friends could be accessed within Facebook's rules of using the data only to improve user experience in the app. However, permission wasn't given for individuals' data to be used for political purposes and Friends' data was not to be sold on or used for advertising.
In fact, all psychological profiles joined a massive pool of data in what The Guardian has called an unprecedented data breach. Data company Cambridge Analytica used the profiles to play on voters fears in the US election, with tactics including the Crooked Hillary Clinton campaign and micro-targeting minorities on Facebook with demoralising ads to discourage them from voting. Did this activity swing the election for Donald Trump? Possibly, based on his extremely narrow majority.
Facebook became aware that the data had been harvested on a massive scale towards the end of 2015, but didn't flag the breach to the Facebook users affected and took what's been described as limited steps to address the situation.
The Key Players
Christopher Wylie

Who is he?
Canadian whistleblower having sleepless nights about instigating the approach that he believes influenced the outcome of the US election by playing on people's fears through micro-targeted Facebook ads. A pink-haired, bespectacled, super-smart 28-year old who did a PhD in fashion forecasting at London School of Economics, Christopher Wylie estimates that harvesting 50 million profiles cost around $1 million and took a couple of months.
Who will play him in the film?
Jamie Dornan
Most likely to say:
"Sorry for targeting your inner demons."
Dr Aleksandr Kogan
Who is he?
The Cambridge academic who set up GSR to carry out Cambridge Analytica's data research. Kogan says that he's being made a scapegoat by both Cambridge Analytica and Facebook. Born in Moldova and raised in Moscow until moving to the States at the age of 7, he's also associated with St Petersburg University and, in an unlikely twist, went by the married name of Spectre for a time.
Who will play him in the film?
Hugh Skinner aka Will from W1A.
Most likely to say:
"I didn't know what they were going to do with the data."
Alexander Nix
Who is he?
Now suspended CEO of Cambridge Analytica – an Old Etonian who appears to be channelling a John Le Carré novel, he was caught on film by Channel 4 claiming credit for the election of Donald Trump. Not only did he state that the company influenced election outcomes through micro-targeting, by using old-school honeytrap tactics. In the style of any self-respecting fan of Dangermouse, his email self-destruct servers erase all traces of sent emails to remove their digital footprint.
Who will play him in the film?
The smart money's on Colin Firth.
Most likely to say
"I was only joking."
Mark Zuckerberg
Who is he?
We can probably skip this, more to the point is the question 'where is he?' – see #whereszuck. Rival social media platform Twitter has been afire with the claim (or perhaps hope) that this is Facebook's 'MySpace moment'. With Facebook shares falling in value, the collateral damage to Facebook's reputation as well as its bottom line is significant.
Did Facebook intentionally mislead the UK government's digital, culture, media and sport committee? Will Zuck respond to UK MPs' summons to testify to a select committee on fake news? Watch this space.
Who will play him in the film?
Jesse Eisenberg has a head start.
So what are the hot takes on all of this?
'Just' Unethical or plain illegal?
Unravelling who has actually broken the law in this situation is going to take a while. Facebook's digital forensics firm has been ousted from Cambridge Analytica's London office by the Information Commissioner's Office (ICO) on the grounds that Facebook's audit would hamper their own investigation.
Facebook: Facebook denies a data breach, laying the blame firmly at the door of Kogan and Cambridge Analytica. In the USA, some State Attorneys and the Federal Trade Commission (FTC) have started to look at whether Facebook violated any federal regulations or state privacy laws. The facts are still emerging, but there could be legal consequences and extensive fines.
Cambridge Analytica: Just one factor among what could turn out to be many: Cambridge Analytica had many non-US citizens working on its Trump campaign, contrary to federal law and in spite of having received a warning.
GSR: Facebook has gone on the record to say that Cambridge Analytica and GSR violated its platform policies, suspending both. Kogan maintains that his team operated within the law, without any wrongdoing.
Say it first, say it fast
It's the first rule of crisis comms – be ready to fill the vacuum when a story breaks. "No comment" might keep the lawyers happy, but it won't cut it with the press, the general public or your investors. The #WheresZuck hashtag makes it apparent that Facebook has been blindsided by the scale and speed at which The Observer's story has gained traction, followed by Channel 4's undercover story.
Mission Statement blues
Facebook updated its mission statement in 2017 from "Making the world more open and connected" to "Give people the power to build community and bring the world closer together". Facebook is in an unenviable position: the dubious electioneering practices facilitated by the harvesting of Facebook profiles could be said to be the opposite of people power.
You touch it, you own it
"It wasn't me Sir, one of the other boys did it" won't stand up to scrutiny. While the three parties involved play an unedifying game of Blame Tag, looking at the value being wiped off Facebook shares, it's clear that guilt by association has very real financial repercussions ($25bn – that's 12%, to be precise).
Having one negative hashtag is a Bad Sign, but two…?
When #WheresZuck and #DeleteFacebook are trending and even WhatsApp co-founder Brian Acton jumps on the bandwagon, you'd be forgiven for thinking this could be Facebook's 'MySpace Moment'. Will the backlash subside? The soundbites keep on coming and, when you're already mentally casting the lead roles in the film of the story, you know it's one that isn't going to go away quickly. Having watched enough Whitehouse dramas to know that a story's news cycle lasts one day or 10, we're predicting at least another week of hand-wringing behind closed doors for Facebook's corporate affairs team.
Subverting the inbound methodology
When Channel 4 News is talking about right message, right person, right time, you know that the inbound methodology is sticking. Let's just point out the one vital factor that Cambridge Analytica missed out – no-one on the receiving end signed up for these micro-targeted political messages, or was able to opt out. Marketing and propaganda are not the same thing, let's hope that GDPR helps to make that clearer.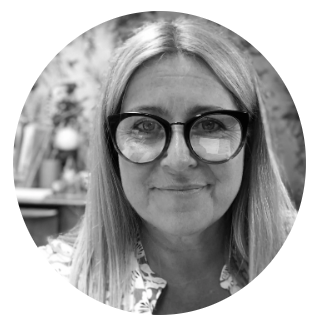 Pippa Adams, CEO