It's Easter, so we're surrounded by more chocolate than Willy Wonka and more temptation than Heaven 17.
But if you have committed to being healthy this year and are still using that Fitbit, we've got the perfect treat for you.
Our Easter Eggs are 100% chocolate-free but we guarantee one of them will make you smile! They're some sneaky fun games and effects that have been hidden in your favourite websites for those who know where to look for them.
Take a break and share these with a colleague – Prodo's favourite internet Easter Eggs!
1: Bacon Number
Ok, not a great start, first chocolate, now bacon. But go to Google – kings of digital Easter Eggs – and type in the name of any celebrity followed by the phrase 'Bacon Number' and Google will tell you how many degrees of separation there are between that celeb and the star of Footloose and countless EE ads' Kevin Bacon. For example, Patrick Swayze's Bacon Number is 2, as he starred with Demi Moore in the movie Ghost and Moore also appeared with Bacon in A Few Good Men.
2: Become a pirate on Facebook
This takes a little looking – but if you go to Settings-Language Settings in Facebook, you can change the language of your news feed to English (Pirate) to give your updates added 'Arrrrr'. You can also choose English (upside down), which is fairly self-explanatory.
3: JK Rowling tells it like it is
JK Rowling, as well as being the Queen of Twitter, is also a top author, and there are plenty of fan theories about her Harry Potter series of books. When she relaunched her website she included a hidden button on the homepage, disguised as a screwed up page from a manuscript. Click on it and it takes you to a section of the site where she clears up untrue rumours and theories about her books and films.
4: Snack break
Back to Google – Everyone remembers Pac Man, whether you played it first time around or not. Google it however and you'll be presented with the Google mini-Pac Man game that the search giant created for the game's 30th anniversary in 2010. Warning – it's HIGHLY addictive!
5: So many choices...
Decisions, decisions. Sometimes you just can't make your mind up, but Google has created Easter Eggs to help! Choosing whether to have a night out or stay in with Netflix but not carrying money? Type 'flip a coin' into Google and the search engine will give you a digital coin to toss.
More complex decision? Google has you covered. Search for 'roll a die' and Google will give you a digital die to roll – helping you to choose what to have for lunch or whether to set up an impromptu office game of Pig.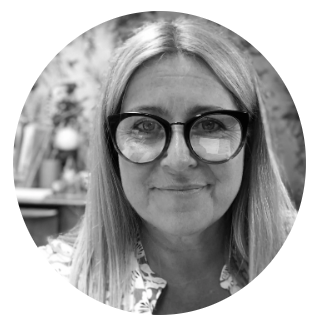 Pippa Adams, CEO