Despite Sales and Marketing having a closely linked relationship, more often than not, their differing goals, tactics and approach can cause strain. Whether it's a case of rivalry over reaching targets or disagreement over strategy, it's simply bad for business and damages corporate performance massively.
So maybe it's time you give Smarketing a go — or if you're not quite ready to fully integrate the two teams, here are our top six ways to bring about a more positive working relationship.
1. Encourage collaborative working
These teams need to develop a clear understanding of one another's role within the business, and learn to appreciate the value and benefits of working together rather than competitively.
When the two teams were asked to describe each other in a recent survey, 87% of the terms were negative. To address this, encourage regular integration: for instance, Marketers can sit in on sales calls or Sales can attend marketing brainstorms, allowing them to see more of what an average day is like.
2. Build trust
More often than not, the two teams barely communicate other than polite conversation next to the microwave. With competitive and misaligned targets, this often results in distrust and rivalry, with both sides pointing the finger when sales are down.
Consider organising micro-teams of Sales and Marketing employees to work on individual targets and test this to see if it delivers improvements in team working.
3. Review the current strategy together
To ensure both teams are working productively, it makes sense to sit them down together and assess the current marketing and sales strategy. With as much as 90% of Marketing deliverables not used by Sales, there's a lot of valuable time being wasted through lack of alignment.
Marketing can provide valuable insight into the buyer journey, while Sales understand the customer pain points and can inform the creation of buyer personas. Both teams can identify friction points in the funnel and address what type of content works well. By targeting the right people at the right time, with the right content (check out our inbound marketing methodology for more insight), the quality of leads will improve.
4. Set common goals and targets
Generally one of the biggest complaints that Sales have is that the leads aren't good enough quality, while Marketing argue Sales don't do enough to close the deal. Ultimately, both teams should be on the same page when it comes to hitting targets, rather than team-based goals that can cause rivalry and the blame game. There should be one clear aim: to convert as many leads as possible into paying customers.
Use lead nurturing and lead scoring to ensure Marketing are aware of when to hand over leads to Sales at the right stage of the funnel, and pinpoint exactly what each team needs from one another to hit targets. There are also discrepancies with how sales are paid on commission and receive rewards based on hitting targets, which can demotivate marketing.
5. Introduce collaborative meetings to share knowledge and feedback
Make the most of both teams' wealth of knowledge! Marketing can form their content based on the insight from Sales, who interact with the customer on a daily basis and understand their pain points better than anyone. They'll know what the most frequently asked questions and concerns are, which marketing can then use to build valuable content.
Collaborative brainstorms ensure relevant ideas are covered, while Sales can even test potential topics with current customers to gauge whether it would be useful to them. Sales also need to provide feedback on what works and what doesn't, again to avoid Marketing from wasting time and resource.
6. Analysing successes and failures
For any team, it's vital that there's regular analysis of what's worked and what hasn't, to continually improve and evolve the process. For Sales and Marketing, the pair can work together to fine-tune the buyer journey and supporting content. Sales are able to identify the common factor in leads that have been won or lost and which content has generated the highest conversions, while Marketing can collect quantifiable data on what formats and channels resonated most.
Aim to analyse your results on a regular basis and carry out an in-depth quarterly review, looking closely at when and how leads were lost to gain more understanding of where Sales and Marketing weren't aligned. It's a continuous learning curve that needs to involve both teams for complete visibility.
For more tips on getting Sales and Marketing aligned, read our ebook Unifying Sales and Marketing for Explosive Revenue Growth.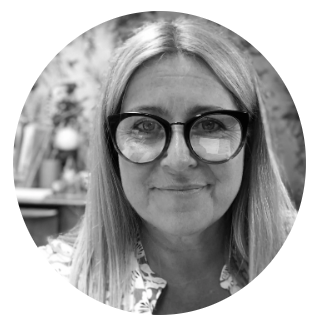 Pippa Adams, CEO