Following on from our last blog
"What is GDPR?"
, we'd like to show you five ways that your organisation can actually benefit from the new form of data regulation.
1. You can implement your Permission Pass strategy early
From May 2018, organisations have to collect affirmative consent that is "freely given, specific, informed and unambiguous" to be compliant with GDPR. This opt-in process is referred to as 'Permission Passing'. By obtaining explicit permission from your current EU database to email them after 25 May 2018, you can stay ahead of the curve once GDPR takes full effect. It's going to be extremely beneficial to utilise assets such as quizzes, guides or newsletters to encourage your current database to opt-in before May 2018. As opt-in data has a higher conversion rate, you can be sure that your cost per conversion will also be lower if you are quick to apply permission passing strategy to your existing database.
2. Competitors will be slow to adapt to email opt-in regulations
Like the above, this concerns opt-in compliance. With the inception of GDPR, marketers will only be allowed to send emails to people who've opted-in to receive messages. According to a new report by the DMA, an astonishing 1 in 7 companies are unprepared for the GDPR. This means that many businesses will be either unable to, or unwilling to take the risk of breaching data compliance when sending emails - which means there will be significantly less email output from your competitors translating into more lead-orientated opportunities for your organisation.
3. Enables you to cleanse your database
GDPR can give your organisation the impotus to remove the deadwood from your database. On average, 60-80% of the data most organisations are paying to store is unnecessary or dispensible. The new GDPR regulations specify your organisation must prove any data of EU citizens has been acquired legally, which presents a great opportunity to start clearing out the non-compliant data your organisation is currently paying to store. This will not only streamline and empower your data, but has the potential to trigger notable cost savings.
4. You can identify warmer leads
The principle idea behind GDPR is to 'give citizens back the control of their personal data and to simplify the regulatory environments for international business by unifying regulation within the EU' - meaning consent to use or store the data of any EU citizen will become obligatory. In essence, the 'inconvenience' of having to obtain consent to process and use data can present an opportunity to identify warmer leads and customers. If a lead has opted-in to receive further information or contact, it is more than likely they have at least some interest in the products your company are offering.
5. GDPR brings about clarity and harmonisation
Many international businesses have already benefited from the harmonisation brought about by the GDPR. The new regulation will offer the EU much needed certainty in a time of great uncertainty, cough, Brexit, cough, cough. We are in a period where the EU has never felt so out of sync therefore such regulation will only offer clarity and confidence to those operating across boarders. This helps to facilitate cohesion, while also encompassing aspects of PET (persuasion, emotion and trust). With a uniform set of rules in place, leads are reassured that their data is not being mistreated - meaning they'll be more inclined to opt-in. This will also have a positive effect on your conversion rate.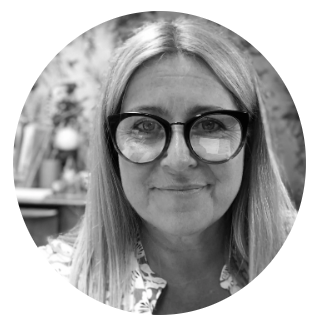 Pippa Adams, CEO