Live music, live performance, live sport - all more appealling than their recorded counterparts, so why should content be any different? In the ever-evolving digital, live video has become the latest trend to surface on social media and as per, Facebook has been quick to embrace this new method of audience engagement. While video has always been priotised in its news feed, live video now ranks even higher. According to Facebook, people spend 3x the amount of time watching a video when it's live. So live is better, but why? It's probably down to our intrinsic perception of live: it's dynamic, unpredictable and evokes a sense of seamless transparency.
So at Prodo, we're going live - and we're also going to give you 5 ways Facebook Live can benefit your organisation.
1. Generate millennial leads
Scroll scroll scroll. People don't have time to read through a big bulk of text in the fast-changing digital. In an online world of viral content and trends, users are happy to engage with a quantity of content as opposed to quality. Pretty remarkably, the average person will spend nearly two hours (approximately 116 minutes) on social media everyday, with millennials well exceeding this "average" behaviour.
Data also shows that live video is more appealing to audiences: 80% would rather watch live video from a brand than read a blog, and 82% prefer live video from a brand as opposed to social posts. As millennials begin to take the reigns and evolve into more senior roles within their respective businesses it's vital you engage with this valuable demographic early. You can maximise your chances of connecting with these personas by positioning your organisation in digital social spaces through Facebook Live.
2. Facilitate competitions
Live video is the latest tool to emerge on social platforms, yet it's still relatively underused for the purpose of engagement and data capture. Competitions are a great engagement booster that can be incorporated into your live video feeds. Global organisations like Tough Mudder and Grazia have already executed this to good effect, boosting engagement by verbally directing audiences to competitions, hashtag campaigns or assets on their social pages or websites, where data-compliant opt-in forms are present.
3. Promote upcoming products or campaigns
Another way to use Facebook Live video for your business is to promote an upcoming product or campaign.
Once you've stategised the content and format of your live video, create a post to let your prospects know when you'll be going live - and don't forget to detail the theme of your impending content! Then, when your live, share specific details about your product or campaign - this can include links to other lead generating content such as blogs, vlogs or assets.
You can also post these links in the video comments, in case viewers don't have a chance to write it down!
4. Enhance the transparency of your business
Facebook Live also enables your business to achieve a degree of transparency creating a stronger, more personal relationship with your audience. Your organisation can accomplish a greater sense of transparency as audiences are able to view aspects of your business previously inaccessible. It also gives a face to your brand, a valuable factor in achieving thought leadership.
Transparency portrays the image of authenticity. By giving your prospects more insight into the company, with behind the scenes access facilitated by live video, it makes your company appear more authentic.
Data suggests that people want brands to be more authentic.
An international survey by Cohn & Wolfe found that 87% of global consumers felt that it was important for brands to "act with integrity at all times," ranking authenticity above innovation (72%) and product uniqueness (71%) when asked what they valued most in a brand.
So if transparency correlates positively with authenticity, it's quite obvious that the sense of transparency live video can offer can help you to increase the big 3: engagement, lead generation and conversion.
5. Answer FAQs
Live video can boost engagement at the exploratory stage of a buyer's journey. This relates to the idea that prospects will be more inclined to interact and ask questions to your organisation in an informal, no strings attached, social environment.

Facebook Live can also alleviate the question-related pressures within both the customer service and consultancy department of your business. Within these roles you may be presented with a series of common questions, and while it's important that you respond to every question, this can be incredibly time-consuming, repetitive and obstructive. Fortunately, this is another area where Facebook Live can be useful (long live Mark Zuckerberg)! By producing thematic live videos based on frequently asked questions, you can answer a bulk of these common questions at one time - this also includes addressing patterns emerging within your consultants conversations. So yeah, this is another way Facebook Live can boost lead-orientated social engagement, hooray!
We're live! - Look out for updates on our social pages for details of our brand spanking new live content.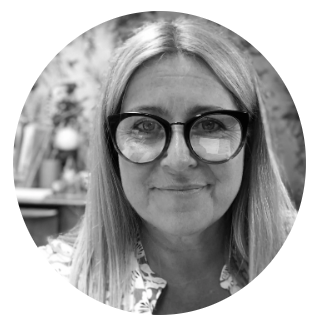 Pippa Adams, CEO