You or your media-trained senior leaders might not have the time to be pumping out lots of video content but, as our eBook 'The State of Inbound' shows, CEOs are going to be expecting more video content.
With the rise of video in marketing, you should but putting out as much video as humanly possible. Why not try these five tips to encourage your staff to want to produce more content at will?
Find out why you should be putting out more video this year with our 5 important video content predictions for 2017
Transcript
Your media trained senior leaders might not always be available but they're certainly going to be the ones behind the principle of creating more video content. In fact, the state of inbound an ebook that you can find on our blog says exactly that, CEOs are going to be on the look out for more video content in 2017.
So what you need is to find more people who aren't necessarily media trained who you can use for videography and that's where we start with our tips.
Tip 1: Create champions
Look for the peopel in your organisation who are comfortable speaking in front of others, that will translate into video really well. So you're looking for sales people, potentially, anybody who's used to presenting they're going to be a great place start, they're going to be confident and from there you can scale the success's.
Tip 2: Let them talk about what they know
They're going to be much more comfortable talking about their pet subjects. Get them involved in picking out topics that they would really like to expand on.
Tip 3: Don't forget the introverts
There are going to be people who are going to be great on camera but they're not as confident look for the video formats that will suit them best. That might be interactive formats such as interviews, product demonstrations and panel discussions.
Tip 4: fail fast and fail often
It doesnt matter if you waste alot of content as long as you get people comforatable so that you can create more. Encourage your staff to keep video diarys and tell them that it doesn't matter id it doesn't get used.
Tip 5: Keep criticism constructive
We all have body language ticks and words that follow us around like 'erm' and 'I mean'. It doesn't matter, encourage people to iron those out by giving them positive instructions, that way they'll keep going and they can eventually iron those out.
So there you have it a few tips on how to create more video with more poeple. There's plenty more tips on the blog so hopefully you'll have a look there to.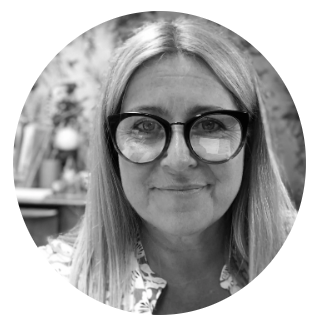 Pippa Adams, CEO