The housing sector, like any other, is facing challenges and changes during 2020. The political and environmental headlines of 2019 will continue to have an impact whilst the ramifications of the Grenfell tragedy are still not clear. Ultimately, amongst these major challenges, housing organisations are evaluating the specific issues that are going to impact on their services, solutions and support to tenants.
Here are some of the key issues that will be driving conversations in 2020…
Health and safety compliance
According to Inside Housing, there was 7.7% increase in annual repairs and maintenance spend last year equating to more than £250m across the sector. The biggest rises are in planned maintenance, and those larger landlords with a large portfolio of high-rise stock are impacted the most. The G15 has estimated it could cost as much as £6.9bn to make all of its existing buildings fire-safe.

The reason for this is obvious. The sector remains in the midst of the post-Grenfell recovery. Cladding is being removed, fire doors replaced and compartmentation fixed. The Sector Risk Profile identifies the need for good quality data and compliance reporting to ensure the safety of all tenants. Phase Two of the Grenfell Tower Inquiry is underway, likely to highlight poor processes across product testing and certification in the construction industry.


Social Housing White Paper


The wider impact has been falsely promised for a while now – but a response to the Social Housing Green Paper is on the horizon. Boris Johnson made a pre-election promise that it would be delivered early in the year and it's in the Conservative manifesto – due to set out further measures to empower tenants and support the supply of social homes.

No one knows what it's going to propose but the Regulator of Social Housing suggested key performance indicators will be introduced as part of consumer regulation. Housing associations can start talking to their tenants through things like surveys and NPS – as they say, feedback is the breakfast of champions and you can start to build a reputation for using their voice as a directive for change.



Climate change


As Greta Thunberg aptly puts it: "Change is coming, whether you like it or not." It's on the agenda in a big way for 2020 across every sector: what can be done to help stop the climate emergency? Housing associations need to think about how they're going to approach greener home obligations and what it means for them in financial terms – especially when many tenants will be feeling the direct consequences of climate change through the drastic recent flooding events. The 'Future Homes Standard' will set a precedent that will result in changes to development and building regulations, potentially banning things like gas boilers from new homes within the next five years.




The data minefield


From time to time the regulator has called into question the integrity of providers' data. What the Hackitt review, Sector Risk Profile and Green Paper all revert back to is having consistent, trustworthy data. For many associations, this is murky territory, with little to no collation, categorisation or management of data as it moves through the development chain.

In theory, associations should be able to instantly ascertain which houses are at risk, but the data just isn't there or is unreliable. The UK Housing Data Standard has been developed to create a consistent benchmark for managing data across systems using Business Information Modelling (BIM) processes – something that could support the Hackitt Review's proposal around every building having its own 'digital passport'.


Customers
We made this one up – your customers are not a risk! But your reputation and relationships are at risk. Health and safety fears, poor quality homes, welfare reforms, and day-to-day services all impact how your customers view you. Managing the risk of adverse external perceptions and delivering the right outcomes is an integral part of establishing and maintaining effective relationships with your customers with stakeholders.

Whilst every housing association wants to create the best homes and provide the best possible service, this usually means investing more, particularly in digital communications and modern ICT systems.
What can you do to fix these issues?
Housing providers aim to put their residents at the heart of everything they do. Ultimately, you need to make their lives easier in any way possible. It comes back to this concept of doing more for less – and how is this really achievable in today's political and economic climate?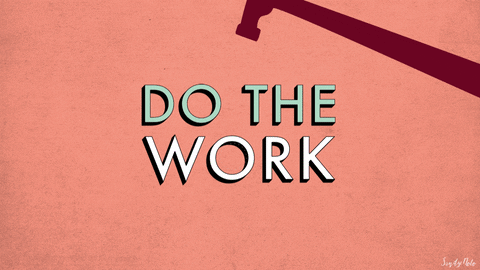 One of the biggest challenges with many of these issues is that they're unpredictable. But you can try to get ahead of the issues by preparing as much as you can ahead of time – one of the key areas to focus on is digitalisation. With data so fundamental to solving these ongoing issues, implementing the right technical infrastructure now can help form a solid foundation from which to build and progress.
Generally, the way housing associations currently using technology lags behind other industries but fairly straightforward implementations of IT systems, self-service and agile working can pave the way for cost-cutting and modernisation.

There are some considerable initial investments involved that can scare some organisations off, but digitalisation is an opportunity to start easing these pressure points for tenants and ultimately resulting in better outcomes for all involved. Giving some of that power back to the tenants through the ability to self-serve, whether that's a portal or a chatbot, can save organisations money and better utilise resources, whilst creating a more straightforward, streamlined journey for the tenant.
Want to understand more about what can be done to kickstart some of these digital transformation initiatives?
Download our report – 'Housing Hindsight 2020: A report on digital transformation in housing' – for a snapshot of what's been going on in the housing sector when it comes to digitalisation, as well as what's next…