Conversational marketing is taking the sales force by storm and is changing the way we work. Previous sales methods mainly rely on lead-capture forms, which then depend on sales reps to get in touch to qualify the lead - which can take hours or even days. By this time, it's not uncommon to find that the lead has lost interest and gone elsewhere.
Conversational marketing is a great solution for this, with intelligent conversational tools such as chatbots that help you to shorten the whole process. Firstly, replacing those forms with conversations allow you to learn more about your customers and capture data quicker. You don't need to worry about missing a lead, as chatbots work around the clock, 24/7. By the time a lead has reached your sales rep, it's already been qualified and directed to the most suitable rep, thanks to your chatbot.
Does it actually work?
There are plenty of UK based companies who have implemented conversational marketing into their sales strategy. We look further into real examples of chatbots in action by asking members of Prodo about their personal experiences with chatbots and find out how they found the overall strategy...
Alex McCormick, Marketing Automation Executive
Plum
"Plum is a money saving app that allows you to sync your bank account. It works out your available spare funds per month and takes it in dribs and drabs, saving it in another account. You're able to set it up via Facebook Messenger bot, it begins by asking simple questions such as your name and who you bank with. Next, it asks more detailed questions about your spending habits and what type of spender you are. It also asks questions about how much you want to save. After it's all setup, the bot gives daily updates about your spends, savings and other helpful tips - overall a very positive experience."
Rob Walker, Head of Product
London & Country
"I was researching mortgages - trying to understand whether I was able to get one and if so, what options would be best for me. I came across the L&C site via a Google search one evening on my mobile and noticed they had an online option for free mortgage advice. Getting a mortgage is a complicated process and there's loads of information needed to establish if you're suitable, the L&C site took this info from me via a chat interface which felt much easier than filing in a long form - especially as I was using my phone. Even better, once I'd completed the chat they called me the next day and gave me access to an online portal where I could access all my info and see the mortgages that are suitable for me in one place."
Kim Gibbs, Sales Manager
Mobile Mobiru
"I used a chatbot for Mobile Mobiru Insurance to enquire about changing the device on my policy. The service was great, I went through a number of questions and then when it was determined that I would need to speak to an actual person, I was asked to hand over my email address so that I could be notified when the person had come online. I received the notification a few minutes later and I went back onto the chat box to speak to someone in person! Great service."
Ivo Kerkhof, Head of Strategy
KLM
"KLM have always been ahead of the game in their use of new technologies and the same is true of how they've connected to customers through social.
I particularly like BB (short for Blue Bot) the name they've given to their chatbot customer advisor. I've mostly used that through Messenger and it's been great for planning and booking family trips or getting flight updates when at the airport.
But what I find really interesting is how BB is now available in Google Home so I can talk to her before I set off for the airport. There's a great little video showing an early application in helping you pack your bag. Follow her prompts and you won't end up forgetting your passport or credit cards (been there!) and she can even prompt you to pack a jumper if the weather has gone a bit nippy at your destination."
Jenny Bradshaw, Group Account Director
Amazon
"I needed to arrange returning a faulty item... I launched a chat window from the order, it was started by a bot. The bot took me through a series of questions, then got to a point where it couldn't take my query any further and needed to hand off to another service/process.
At that point, it asked me what I wanted to do next and served a number of prompts for 'live chat with agent', 'email', 'call', 'do nothing' etc. I clicked on 'live chat with agent' and a real human person jumped into the same chat window to continue the query.
It was all handled seamlessly in one view... I didn't have to link out to another screen or pop-up, which meant the whole history of the thread was visible from start to finish. 10/10 for Amazon!"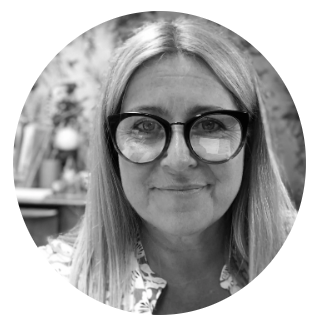 Pippa Adams, CEO