New year's resolutions are one of those things you either love or hate. How many times have you told yourself – this is the year you're going to be fitter, lose weight, work harder and achieve your dreams? Usually, your resolution is to break a bad habit, which is exactly why it's so hard.
To help you out, we've got five resolutions that really are easy to pick up. They don't rely on you radically switching your entire outlook on life, just simple and small changes that will have a positive impact on your career. Win-win, right?
Be on time
So when we say 'be on time', really we mean be early. There's nothing stopping you from getting organised and making sure that you're always on time, whether it's for the start of the day, for a meeting or for appointments. Usually, you're late because you've not effectively planned out your time. If you plan to be early, then you'll always be on time. Running late is never fun – you arrive feeling rushed and stressed, whereas if you aim for 10 minutes before the appointment, you'll get the best seat, you can prepare for the agenda, have a drink and overall have a much more pleasant experience.
2. Keep up with your industry
This is a really easy habit to get into – every morning, at the start of your working day, take 10 minutes to catch up on the latest news in your industry. Subscribe to all the relevant online publications and you'll have daily updates straight to your inbox, and follow experts in the field on social. You'll quickly become more in-tune with your industry landscape, which will help you to understand why you do what you do and hopefully become more invested.
3. Learn a new skill
It can be very easy to keep on doing the same thing because you don't technically need to learn anything new. But is there something you've been thinking about picking up but just never found the time? It could be something related to your career, like becoming a whiz at Microsoft Excel, or maybe you've got a creative flair that could manifest itself through Photoshop? Industries are fast-paced and constantly evolving, making it important you keep up if you want to stay relevant. You'll be able to add it to your CV and studies show learning new things makes your brain work better.
4. Do something small that makes you happy every day
It's been proven that when you're happy you're more productive, so if you can pinpoint something that brings you a bit of joy, fit it into your day. Whether that's playing with your dog for ten minutes before going to work or watching your favourite YouTuber during your lunch break, it will help put you in a better mindset to tackle the day.
5. Set yourself achievable goals
One of the most important things to remember with any new year's resolution is to make it achievable. Usually, the reason why so many goals end up forgotten about by February is that they're simply not possible to keep. One of the best things you can do at the beginning of the year is deciding what you would like to feasibly achieve by halfway through the year and then at the end.
If you'd like to make the next step in your career, make it your goal to speak to your manager and start the ball rolling. Or if you'd like to run a marathon, set yourself the goal of regularly running three times a week.
Have you got any resolutions that are going to help your career in the new year? Don't feel put off by the thought of not seeing it through or that it's a tired cliche. The start of a new year is the perfect time to start afresh!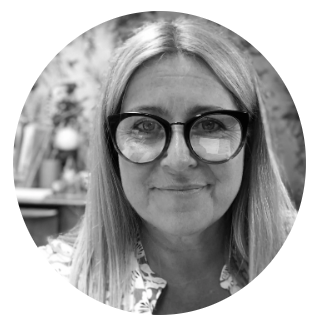 Pippa Adams, CEO