It's fair to say digital marketing practices have changed exponentially in the last 15 years. We're living in a digital age now, particularly with technological advances such as smartphones making it very easy for us to share and research topics from anywhere in the world.

Within a few short years, there has been a digital transformation that has become woven into the core of businesses worldwide. The job of the marketer is to help organisations connect to their potential customers on a more personal level, understanding their pain points and providing rich content to guide them towards a solution.

Let's take a look at the top five digital marketing jobs you wouldn't have heard of fifteen years ago...
Digital Marketing Specialist
Fifteen years ago, a digital specialist was likely to be seen as someone working in the IT sector. Since then, digital marketing methods have advanced, particularly with the likes of online advertising becoming part of our daily marketing efforts.

Nowadays, the job of a digital marketing specialist is to think like a consumer and design, create and deliver targeted campaigns that will attract and speak to customer pain points. As of July 2020, the number of active internet users rose to 4.57 billion, therefore the job of a digital marketing specialist has become solely focused on the digital experience. Considering the majority of people will experience a brand for the first time online, it's highly important to have an effective online presence.
SEO Analyst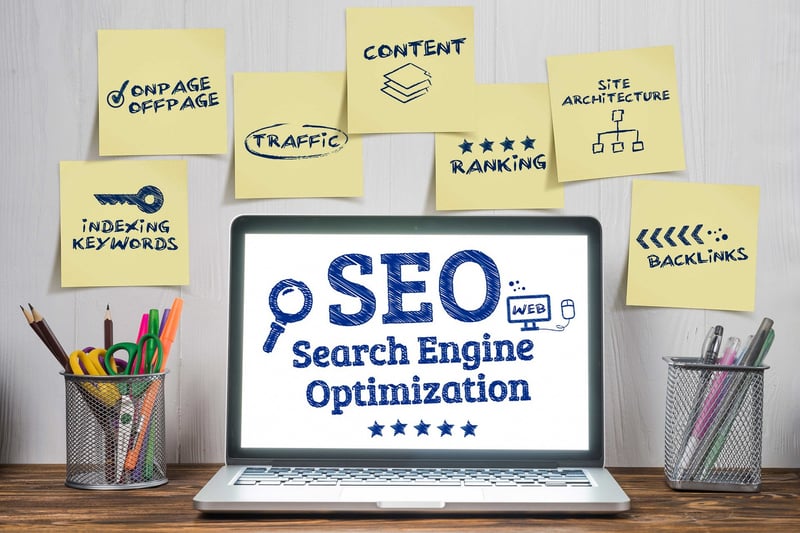 Image source: Pixabay
If you asked anybody the definition of Search Engine Optimisation (SEO) a decade ago, we're sure not many could have answered correctly. Now, SEO is woven into everything we do online, however it's only keen marketers that are able to spot the signs.

Considering that there are around 2 billion websites worldwide, each with an unlimited amount of pages under their domain, it's become increasingly difficult year upon year for pages to rank highly on search engines such as Google.

That's where SEO comes in. SEO drives 1000%+ more traffic than organic social media, that's a hard metric to ignore. The job of an SEO Analyst is to analyse and measure results of websites and implement on-page and off-page changes to increase organic traffic and click-through rate (CTR).
Social Media Manager
Let's face it, over a decade ago, we were still using Bebo and Facebook was still in it's infancy.

Many organisations didn't understand the power of social media and the benefit it could have for their business. Ten years ago, these platforms were used predominantly by the younger generation and popular apps such as Instagram and Snapchat hadn't been invented yet.

When you take into consideration that nearly 50% of the world's population uses social media. That's over 3 billion users worldwide actively using these platforms on a daily basis. If your business is using social media to its full potential, a portion of those 3 billion users could potentially become your customers through a carefully curated strategy. Read 4 ways your employees can help deliver your social media strategy.
Video Marketing Executive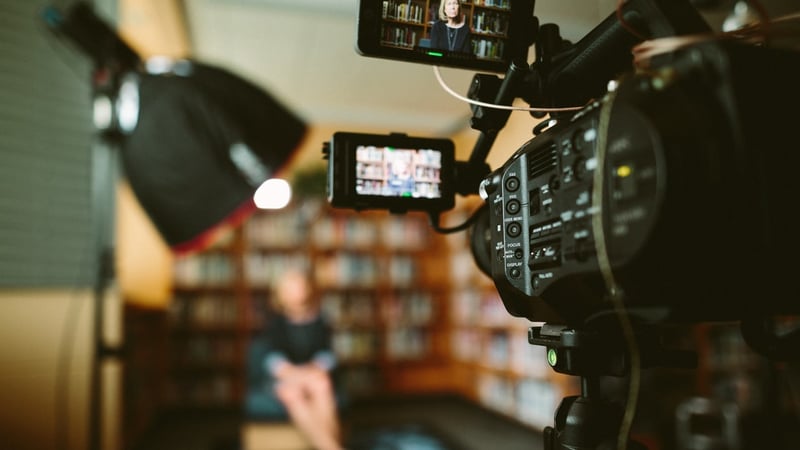 Image source: Unsplash
Previously, marketers were still getting to grips with the power of blogging and how writing content can be used to attract new customers. With the introduction of Youtube in 2005, a stream of influencers emerged known as "vloggers" who used their platform to provide a glimpse into their daily life, all the while promoting products and services through their videos.

It took a while, but eventually the marketing industry saw the power of video and how it can be used to benefit businesses. With 44% of internet users watching vlogs every single month, it showed the potential video marketing had to turn leads into customers. One company has found that including a video on a landing page can increase conversions by 80%. Video is highly effective because it's easy to consume, widely accessible and ultimately helps marketers connect with their audience on a more personal level.
UX Designer
A User Experience Designer, better known as UX Designer, moulds the process of perfecting the customer experience in the digital space. UX Designers approach their research from the perspective of the customer. It's no longer good enough for organisations to have a digital presence, you need to make sure customers are experiencing your website or app in the most beneficial way possible.

Your UX team can track and measure user behaviour whilst on your website with programs such as Hotjar's Heatmaps to show accurate data.
There it is - the top 5 jobs that didn't exist fifteen years ago. Any marketer will know how important these roles are to businesses and it's difficult to imagine a time when marketing was done without these roles.
Header image source: Unsplash

Huw Roberts