On Monday afternoon, the Duchess and Duke of Cambridge welcomed yet another addition to the royal family.
With the media frenzy in full swing, UK brands have been fast to jump on the hype by extending their congratulations on their respective social accounts.
Brands have successfully stepped on the royal baby train, fully aware of the value a reactive social voice has on traffic and organic growth.
Rather shockingly, the royal baby is estimated to generate £50 million to £90 million within the first few weeks of his life, according to estimates from two different UK-based consumer trends research firms. And, in fact, it's these mammoth figures that offer an indication as to how lucrative a "royal-baby campaign" can be to brands.
With this in mind, we take a look at five forward-thinking brands who have been quick to capitalise on Prince William and Kate Middleton's new baby boy:
1. BT:
United Kingdom telecommunications company BT were fast to tweet a picture related to the royal announcement on their Twitter account. BT realise that social platforms are the place to position content. They'll be sure to grow through the online engagement achieved as a result of their increasing online presence!
2. E4:
E4 have used the royal birth and their usual light-hearted and comedic tone to connect better with their audiences. Gifs are a great form of content to get your brand's message across through humour, and this one fits nicely in the context of the royal birth. Nice one E4!
3. John Lewis:
British retailer John Lewis have used the royals' latest edition to push a timely pram campaign on their Twitter account! This will be sure to increase the sales of pram and baby-related products as well as grow the brand's following as a whole. By using the royal birth as part of their social campaign, while it upholds their image of "unrelenting Britishness", they also connect with audiences who, in the past, may not have associated John Lewis with maternity and baby-related products.
4. Krispy Kreme:
Doughnut firm Krispy Kreme revealed the news with an appropriately regal ad poster and baby emojis to enhance the brand's human tone. Note the word choice "sweet" which sparks associations with the sweetness of Krispy Kreme products, the crown signifying the royal birth, and the aesthetically (and phonically) pleasing alliterative "baby boy" type. These are semiotic-engineered persuasive devices employed to maximise the impact of the ad poster - very sweet indeed!
5. Hello Magazine:
UK-based magazine brand, Hello Magazine took to Insta to express their congratulations. Sensationalist themes, royal news and strong social presence are their keys to success.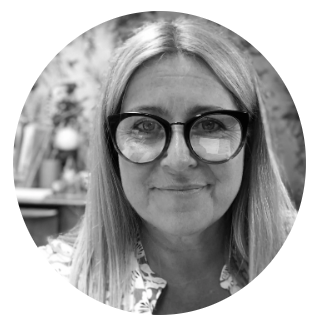 Pippa Adams, CEO