For those who haven't heard, Prodo turned 21 this year. In July, we had a big party to celebrate our coming of age and we're not done yet. In honour of the momentous milestone, we've decided to share 21 things we love about Prodo! In no particular order...
1. The people
As cringy as it might sound, we are a family here. When we asked individual members what they love most about Prodo, every single person said 'the people' – from always having someone to get advice from to endless cups of tea and silly banter. Each and every one of us here knows what it takes to be a Prodo person and what key qualities make up our #dreamteam:

- Polite - but more than just surface level–respectful & compassionate to all
- Remarkable - smart, helpful, resourceful and effective with an innate curiosity & a lifelong learner
- Open - open & honest with themselves & others
- Doer- effective people who just get stuff done, a sense of ownership and resourceful
- Obliging - good-natured, friendly & helpful
2. Our office dogs 🐶
If you follow us on social media, you'll know we ❤️️ dogs, especially our two furry friends Duke (our onsite bodyguard, cards-playing, sleepy British Bulldog) and Lola (our bacon-obsessed, cuddle-loving Cocker Spaniel). We also can't forget Ramsey, who was our OG office dog for 17 years - our onsite cafe is actually named in his memory!
3. Our CEO, Pippa
We can't do a list of 21 things we love about Prodo without including the woman who started it all, CEO Pippa Adams! Often, the CEO of a company is thought of as a bit of an enigma, not very present and randomly appears when you least expect it to demand stats and progress reports. Pip's not like that in the slightest – she's hands-on and in the centre of where it all goes on. She's the first on the mic for karaoke, a graceful loser when it comes to playing cards and her door is always open when we need her ❤️.
4. We're based in both the countryside and the city centre
Having Prodo HQ in the countryside and only a short distance from Chester city-centre and our year-old office in the heart of Liverpool gives us the best of both worlds. Need a little fresh air? The surrounding open fields and quaint villages in Chester are perfect for when we need some headspace (and let's be honest, everyone needs it at some point). A walking meeting along the Albert Docks or maybe a team lunch in Liverpool's high-end restaurants, Prodo's two core locations means we have it all on our doorstep.
5. We've written a book!✏️📘
That's right - we are published authors… well, CEO Pippa Adams and Head of Product Rob Walker are! 'Shift! How to make channel shift happen in housing' is our paperback book written for UK housing professionals, available to purchase on Amazon. If you want a little taster before you buy, you can download a whole chapter for free.
6. The daily specials 🍝🍩
We have our own onsite Cafe, named after our #1 office dog, Ramsey. Everyday, our super chef Olly cooks delicious home-made daily specials. Our favourites include spaghetti bolognese, mac 'n' cheese, chilli and chicken wraps 😋. Nothing quite like a full plate of good food to fuel an afternoon of great work! Olly's sweet speciality is his famous brownies, nobody can resist them! 😍
7. The events we host and attend
Whether it be hosting Liverpool's HubSpot User Group, manning a stand at CIH Housing, jetting off to Boston for HubSpot's annual Inbound conference, flying out our design team to New York for the awwwards conference or running our own events, we've done it all. Being able to take the Prodo team to an event gives everyone the opportunity to network and learn all across the world.
8. Flexi-time 🕧
Last year, we brought in flexi-time, which enables us to start any time between 7 and 10am and finish between 3.30 and 6.30pm. So whether we choose to work the 7am-3.30pm shift to do the school run, the mid-morning 9am-5.30pm or the 10am-6.30pm shift for a lie-in, it allows us to work to our own schedule and ensure the right work-life balance.
9. Our lush garden 🌳🌻
Especially in the Summertime, our garden is a little suntrap. With Ramsey's offering table service, we can spend our lunch hour outside, soaking up the sun. We often take our meetings to the garden – we find that a good content brainstorm session is even more productive out of the office, you never know what'll inspire you!
10. Our clients 😊
Being an agency gives us the chance to work with a variety of clients in a range of sectors and whilst it keeps us on our toes, we love it. From fertility clinics, health benefit providers and wedding venues to safari parks, housing associations and world-renowned sporting stadiums, we've done it all. Want to see some of our great work? Take a look at our case studies.
11. Birthdays 🎂🎈
OK, so who doesn't love their birthday? Well, at Prodo, we celebrate in style… with a day off! Yep, if your birthday falls on a weekday, you get it off - plus a Ramsey's-baked birthday cake and card.
12. The fact we actually live by our brand values
It's all well and good having business values but sticking by them is another. Prodo's are:
- Have fun, do good
- Stay curious
- Get stuff done
- Genuinely care
Our wonderful workforce achieves every single one of these every day, which is what makes us so successful.
13. The annual strategy day 🎢🎠
Ahh, the day we all look forward to! Our annual strategy day is a chance for everyone to spend the day together. We all get on a coach to a mystery location and spend the morning in groups, taking part in team-building activities, reflecting on the business and discussing what works well and what doesn't. The afternoon is where we have fun, whether it be on the roller coasters at Alton Towers, on the ski slopes at The Chill Factor, or visiting HubSpot HQ and the Guinness Factory in Dublin!
14. The legendary parties 🎉🌟
If there's one thing we know how to do (aside from building websites and amazing inbound marketing campaigns) - it's throwing a party! From our 21st birthday party that we combined with our CEO's 50th, to our Christmas do inside an inflatable igloo, you can expect a stocked bar, karaoke, a lot of dancing and some great food!
15. Competitions 🏆
We take our competitions very seriously at Prodo. From lunchtime card games and pumpkin-carving to ping pong tournaments, Christmas quizzes and our very own Prodo Bake Off – we love to test our skills and get competitive.
16. #wellnesswednesdays 💅
Facial? Back massage? Manicure? Eyebrow wax and tint? Whatever it is, Acasa Beauty will do for you! We can't wait for our monthly visits from the local beauty therapist, where we can take a little time for ourselves in our purpose-built wellness suite.
17. Ramsey's
Cosy and welcoming, Ramsey's is our onsite cafe where we can take time out during the day, spend our lunch hours and have meetings. It's usually the setting for any games and events that have taken place over the years, as well as Company Updates and briefings. We love Ramsey's because it feels like home – it's the perfect spot to get comfy in an armchair with your laptop and get stuff done. Ramsey's is also available to all of our clients for when they want to get away from their office and brainstorm.
18. Career opportunities
Aside from all the fun we have, it's also worth noting what Prodo does for our future. We love that working at Prodo opens up career opportunities and room to progress in all of our roles. In fact, nearly our entire Leadership Team is made up of people who have come up the ranks. When it comes to recruitment, we always ask internally before sending out any job advertisements. If you want to learn something new or enhance your current skillset, Prodo will get you where you want to go. This year, we've partnered with Baltic Apprenticeships and Code Nation to help give valuable experience to those wanting to learn. Prodo offer training sessions on any new software and tools that we adopt and encourage our staff to partake in Umbraco Development and Inbound Marketing certifications.
19. Pedro's Breakfast 🍳🥓
What better way to kickstart the day than with some eggs and bacon for breakfast 😋 Pedro, our onsite handyman, puts his apron on and cooks to order – the question is, how do you like your eggs in the morning?
20. Recognition
Being recognised for great work and made to feel appreciated all contributes to a happy workforce and this is something that Prodo does consistently. Every month, we have our Company Update where Pip and the rest of the Leadership Team run through any changes that are going on in the business and newsworthy stuff. These sessions are open to everyone that wants to demo new work, talk about stuff in their department or simply say a thank you to a team member. It's the chance for Pip and the rest of the company to celebrate work anniversaries, special mentions and finally, Proudo of the month.
21. That we're different👌😆
All in all, the fact we're a little bit crazy, a bit random and a lovely bunch is what makes us who we are. You never quite know what will happen from one day to the next! The location, our culture, our clients and every single one of us is proud to be a part of such a strong, well-oiled machine… here's to the next 21 years!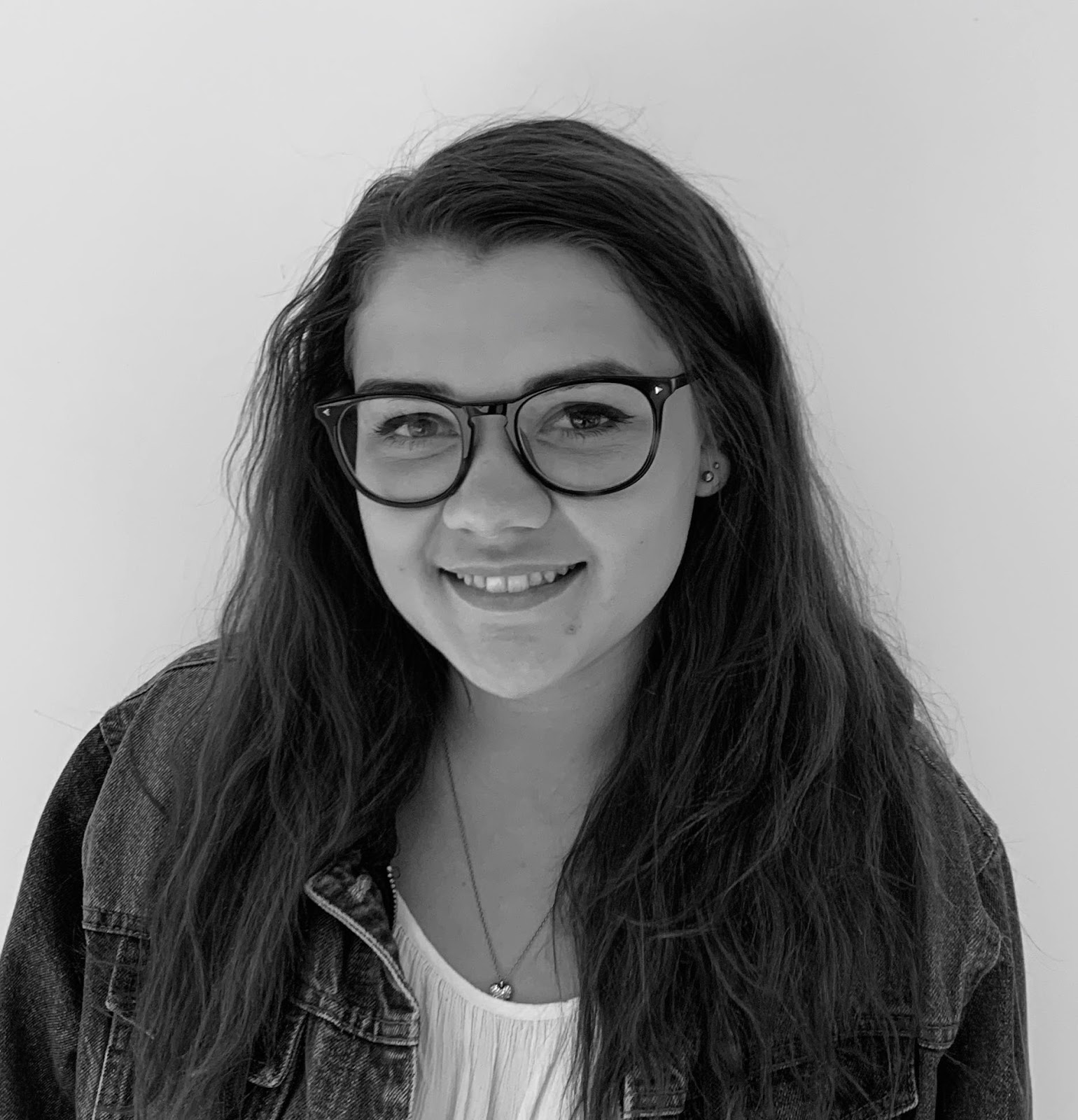 Hannah Trafford