When Prodo was founded 20 years ago, life was simpler in many ways. 'Dumb phones' were cutting edge, Boyzone was at number 1 and few of us could have foreseen the extent or speed of change that we'd see in the advancement and adoption of new technologies.
The ability to embrace change is perhaps the biggest learning for me – because it's so significant to everyone in the business. So how can you foster and champion the ability to not only keep pace with but welcome new innovations? Here's what I've learned…
Change is necessary

Spot the opportunities

Sense check the change

Explain the change

Celebrate successes


Change is necessary
The rate of change in the business world has never been faster – and this is even more true in our sector. Yes, it can feel exhausting. But maintaining the status quo isn't an option when it means you'll get left behind. There's a risk involved in ignoring the need to change – and one of our core beliefs at Prodo is that standing still is equivalent to moving backwards.
It's important for everyone in an organisation to avoid panicking when their industry is going through change – because you can be sure that it won't be possible to 'get comfortable' before the next change comes along.
Spot the opportunities
There's no point in change for change's sake – there has to be a purpose to it. Look ahead to see the opportunities for change. Trend-spotting is essential to know how and when to take action, so make sure that it becomes part of your team's day-to-day routine.
It's also important to look close to home for what isn't working and put that right. Any entity that stands the test of time goes through a number of incarnations with regular frequency (Madonna, we're looking at you!).
Sense check the change
A useful trick to test out a new change is to use the '5 Whys' – this is a technique that's as simple as it sounds, and involves asking the question 'why' until you reach the root of the issue. You can then move on to asking the question 'How?' to develop your approach.
When change comes about through a positive decision driven by you, it's also helpful to flip your team's mindset from 'why' to 'why not', and encourage calculated active risk taking. Never has the phrase 'fail fast, fail often' been more appropriate. Learning fast is an essential part of adapting to change.
Explain the change
No one is going to buy into change if they don't understand, firstly, what is is and, secondly, why it's necessary. As a business owner or manager, sharing why change is happening is the first step towards helping your team to embrace it. Much has been written about the change curve – while setting your team off along the curve may feel like a challenge, you've got to allow everyone involved the space to hear, adjust and respond.
Everyone reacts to change differently, so it's important to understand when to listen to concerns and when to support and encourage discussion. It's a two-way street and keeping the channels of communication open is vital.
Celebrate successes
Yes, change is hard – so don't forget to recognise and reward successes when your team adopt new processes, products and structures. Creating a sense of excitement will help to counteract any natural trepidation and, while you need a balance of personality types in any team, remember that some people are more pre-disposed to embracing change willingly than others, and this may dictate not only how you choose champions to drive change but how you recruit.

So, to summarise again – here's what I've learned about embracing change.
Change is necessary

Spot the opportunities

Sense check the change

Explain the change

Celebrate successes
If you've enjoyed this blog post, why not read the others in the 20 Things I've Learned series for more business advice, starting with #1 Have Fun, Do Good?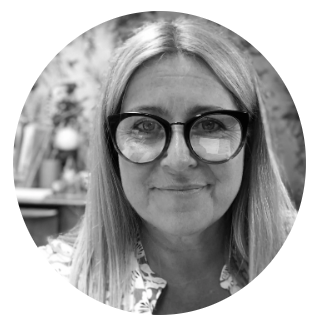 Pippa Adams, CEO