Twenty years down the line, there are a number of truths that jump out when I think about how to go about finding your business niche. For one thing, so many startups fail in the first three years – and it's much easier to start a business than to make it succeed, which makes it all the more important to carve out your own specialism.
Here are my top five takeouts on how to find your business niche:
1. Get the idea right
2. Stay focused
3. Solve a problem
4. Never stop learning
5. Value your people
1. Get the idea right
It might sound obvious, but any successful business begins with a good idea. As a starting point, you need to identify your passion and skills – you'll be pouring all your energy into getting your business going, so it has to be something that generates and feeds your enthusiasm and capitalises on your knowledge, especially as you'll need to survive tough times as well as good ones. Without having a genuine belief in what you do, you may struggle.
Thinking of what you'd be happy doing if you weren't getting paid can help you narrow things down. For me, I knew that I felt ignited by the science of marketing, and I was also excited by the possibilities that new technology presented back in 1998 – I was willing to take the risk of being a trailblazer at a point when there were very few 'web agencies' around.
Do your research so that you understand the needs of the market: read up, get out and about to industry events and talk to people firsthand, and don't be afraid to bounce your idea off your peers. Look at who else is getting funded, too, as this is a good litmus test for whether your idea has potential. Most importantly, work out your differentiator – without a USP, you'll struggle to stand out from the competition.

2. Stay focused
Don't try to be all things to all people – it's vital to focus on 'the main thing'. If you're too general in what you offer, you'll dilute the value of what you can provide beyond the point of usefulness. Don't spread yourself too thin!
For Prodo, while technology has changed over the years, the principle of what we do has remained the same. We've stayed focused on key digital marketing services – today, that's web development and inbound marketing. And, while we work across a variety of sectors, we've developed expertise in the not-for-profit housing sector, where our approach, expertise and ability to cross-fertilise ideas from our commerical sector work is particularly valued.
3. Solve a problem
You might be surprised to learn that 42% of businesses fail because they don't address a pain point. It doesn't matter how great you think your idea is, if it doesn't help your market solve a problem you may struggle to get any traction.
Back in 1998, when 'high-speed' internet connections arrived, along with Britney Spears and the Apple iMac, building a website was extremely complex, and Prodo's marketing manager clients were having to learn how to specify something completely new to them. They needed expert advice, and we were there to guide them through the process of establishing an online presence. As digital tactics continue to evolve, that need is still there.
4. Never stop learning
In a world where the rate of change is ever-increasing, it's essential to keep on learning and looking out for new trends. Study your industry continuously – that means daily, not every so often – and don't lose sight of what's going on in the market. By repeatedly taking the temperature of the market, you'll be in a position to adapt quickly as new tech and approaches take hold.
The internet's always changing, so continuous learning comes as second nature for a digital agency – but, whatever industry you're in, you can guarantee that it won't be static, so don't rest on your laurels!
5. Value your people
Whether you're a 'people person' or not, those around you can help make or break your business – as employees, partners or part of your wider circle of associates. As you're finding your niche, keep in contact with your old network while you cultivate your new one, and find industry partners who can add value when you need them.
When it comes to recruiting, making sure that you have the right people on the bus can make a massive difference, particularly if you're a start-up. At the beginning, surrounding yourself with experienced people who share your passion and can cope with the typical challenges involved in getting a new business up and running can make all the difference. As you grow, the energy of less experienced team members will keep the momentum going.
So that's what I've learned about finding your business niche – remember:
1. Get the idea right
2. Stay focused
3. Solve a problem
4. Never stop learning
5. Value your people
If you've joined my 20th-anniversary blog series partway through, head over to the beginning of 20 Things I've Learned – #1 Have Fun, Do Good – to catch up!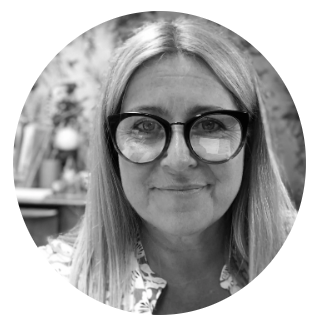 Pippa Adams, CEO