Next in the 20 Things I've Learned blog series, where I reflect on what two decades of Prodo has taught me, is something that's probably one of the biggest challenges for many of us – Know Your Purpose.
Understanding what we're 'meant' to be doing in our careers is often tough to figure out, so being purpose-driven can be easier said than done. And it's not to be confused with having full control of your direction of travel in your professional life. I know many people with successful careers who said they'd never foreseen themselves in the jobs they ended up doing (even when they're two years off retirement), and that unpredictability can be part of the fun. Here's what I've learned in a nutshell – to find out more, read on...
1. Be positive and present in the moment
2. Think about what inspires you
3. Ignore age: there's no time limit
4. Look for your sense of purpose – but not too hard!
5. Be ready to change
There isn't always a grand plan
Knowing your purpose isn't about having a sixth sense about what it is you were meant to do. Not many of us are lucky enough to have an inescapable sense of vocation – I know that I didn't! When I started my working life, there was no grand plan. A series of opportunities led me to work in a large organisation where I drifted into marketing more by accident than by design, mainly because I thought it sounded cool. It wasn't until a couple of roles in, when I reached marketing manager level, that I was able to start getting my teeth into strategy – at that point I realised I enjoyed it and felt fully motivated.
Working in a corporate environment was a great grounding because it was so structured, but I knew deep down that I didn't want to work in a large organisation for other people. Once I made the leap to running my own business, I very quickly realised that I enjoyed the sense of ownership that comes with running your own team.
Being positive and present in the moment helped me to take the right opportunities when they came up, even though I wasn't following a career playbook.
Why does a sense of purpose matter so much?
Knowing your purpose might sound like a 'nice to have' rather than an essential; after all, you can easily perform adequately as a conscientious individual without having a burning sense of the 'why'. But research by HopeLab shows there are real benefits to be gained from knowing your purpose:
• Occupational identification (how we define ourselves by our work)
• Kinship and community with colleagues
• A feeling that work is purposeful and important to society
• Feeling that your work is important because it aligns with your values
• Contributing to something larger that feels larger that yourself (this makes trivial/unpleasant tasks easier to absorb)
And the knock-on effect on your life inside and out of work is significant – take a look at these impacts, highlighted by HopeLab's study:
• Greater life satisfaction
• Greater psychological well-being
• Greater positive affect
• Greater emotional ties with others
• Less psychological distress
• Less negative effect
• Fewer anxiety and depressive symptoms
I think these are all things that we want in our lives, regardless of anything else that we want to achieve. Doing what you love will make you feel inspired and connected – and if you're not sure what that is, at the very least try not to do something you hate!
It's not about age
I was probably 25 when I found my niche in marketing, and into my early 30s when I really got running with building strategies and working with clients. It's very easy to measure yourself against other people and what they've achieved by when. My advice would be – don't! We're all different, and things change.
For one thing, many of the careers that existed when I started out have disappeared, while other new ones have emerged. There are lots of opportunities to have multiple careers, either one after another or simultaneously. For many people, millennials in particular, a portfolio career involving two or three different strands provides loads of satisfaction. It's a more fluid approach where there's no need to assume that you have to pick one career and stick to it.
Is your purpose hiding, or did you forget to look for it?
It may not be realistic to expect a big revelation – if you're looking for a purpose to appear, it'll never happen in the way you expect it to. So don't look too hard. Think about what you enjoy doing day to day. When you get home after a good day, what was it that gave you a buzz? This kind of self-analysis will help you discover what charges you with energy and excitement, so you can identify what brings a sense of purpose for you.
If you're in a 'don't know' phase of your life, it's important to enjoy what you do – even if it's not going to be long term. The book Fish by Stephen C. Lundin, Harry Paul and John Christensen is a great read if you haven't found your passion yet. Seeking out your passions (because you will most likely have more than one) can happen quite organically – if you keep an open mind and focus on small habits that can help you uncover what it is that energises you.
Once you start to get a feel for what gives you a sense of purpose, it's helpful to do a bit of gap analysis between that purpose and your actions. Are the choices you're making taking you towards that purpose, or away from it? Closing the gap bit by bit will help bring you closer to the work that's the best fit for you.
A career can feel like a rollercoaster, but knowing your purpose can help you to enjoy the ride as much as you can. So, to sum up, here's a quick recap on how to Know Your Purpose – my five takeouts are:
1. Be positive and present in the moment
2. Think about what inspires you
3. Ignore age: there's no time limit
4. Look for your sense of purpose – but not too hard!
5. Be ready to change
If you've enjoyed this blog post, head over to the start of the 20 Things I've learned series – #1 Have Fun, Do Good – for more insights!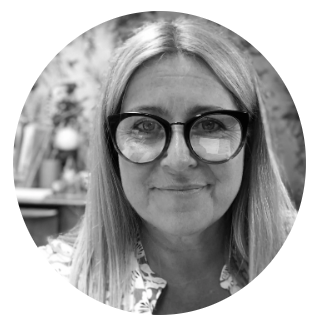 Pippa Adams, CEO