Time for Blog #2 in our 20th-anniversary blog series, and 'Stay Curious' jumped out as an obvious theme for me. Working in an industry where everything changes so fast, if I hadn't stayed curious, we would have had no chance of surviving five years, let alone 20. For a digital agency (or a 'web agency', as we were back in 1998), standing still is moving backwards.
Just take a look at how much the digital space has moved on since Prodo started in 1998, when we were busy Asking Jeeves, proudly carrying the archetypal Nokia handset and wearing hands-free earpieces that wouldn't have looked out of place on the Starship Enterprise.
Then came Google, social media (thank you Friends Reunited for all those uncomfortable school reunions!), the cloud and mobile phones with more processing power than the space shuttle had in the 1980s.
And change is speeding up – over the last six years, technological innovations have started taking us in new directions as artificial intelligence and machine learning come into their own. In 2018, we're chatting to bots (half the time without even realising it!), interacting online as second nature and looking forward to a time when our cars will drive us, not the other way round.

So yes, it's impossible to adapt and keep pace without having a mindset base on curiosity. I've always wanted to understand what's changing – and why. Curiosity's at the heart of our culture at Prodo and it's an important characteristic we look for when recruiting. We want people to be keen to push themselves to understand what's changing, so they can develop and demonstrate what they've learned (even if mistakes are made along the way!).

For many, change is scary, and that's not surprising – we've seen the biggest shift in technology since the Industrial Revolution. Having that inbuilt curiosity to spot the next trends and experiment with the practical applications that can make a difference to our clients and their customers is what we need to keep momentum.

Curiosity is a key trait for business success, regardless of age or sector – both Warren Buffett and Bill Gates say it's a characteristic that has helped them to achieve, driving them to keep exploring and updating their understanding of the world and using their learnings to make the right decisions. Curiosity works like a muscle, the more you use it, the stronger it gets, generating excitement and opening up new possibilities.

Albert Einstein said: "I have no special talent. I am only passionately curious." There are massive benefits to being curious, including personal growth. For me, it absolutely makes sense to hire curious people: they want to innovate and move beyond the status quo, and they adapt more easily to change – a skill that only one in three people possesses, according to research.
When interviewing Stephen Hawking, writer Walter Isaacson identified "uncontainable curiosity" as the mark of a genius. While most of us won't ever be an Einstein or a Hawking, having the honesty to admit that we don't already have all the answers is the first step in freeing up our ability to question and explore.

Funnily enough, 1998 was also the year that the best-selling business book Who Moved My Cheese? was published (not to be confused with Alan Partridge's classic line: "Smell my cheese!"). Love it or hate it, living up to the book's central message about welcoming change (I'll write more about change in another blog) is a whole lot easier if you stay curious!

To quote Einstein again, "the important thing is not to stop questioning." None of us can predict exactly what the next 20 years will hold but, with curiosity and a sense of excitement, we can be willing to find out.

So what's the best way to stay curious? Here's what I've learned:

1. Keep on questioning: what works today may not work tomorrow.
2. Don't be afraid to experiment.
3. You don't need to know it all yourself: build a team that will relish asking questions and enjoy finding the answers.
4. The alternative to staying curious is stagnating; remembering this is a great motivator.
5. Exploring your curiosity involves risk. There will be failures on the way to success – that's life!
If you enjoyed this blog post, you can find the first in the 20 Things I've Learned blog series – #1 Have Fun, Do Good – here.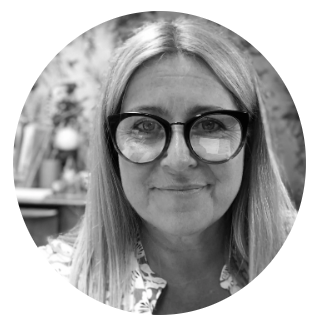 Pippa Adams, CEO