Wow, I can hardly believe this as I'm writing it: Prodo is 20 years old this summer! It's got me thinking a lot lately about what wisdom I would impart to my younger self now if I could reach back in time and share it. Over the next 20 weeks in the run-up to our big anniversary, I want to share some of this business advice on our blog – some to amuse you, some to just get them out there and some that, hopefully, others who are either thinking of or are already starting off anew will find useful (if nothing else, to avoid some of the pitfalls that I inevitably fell into).
Firstly, if I just put this into context for you, the number one song (remember when people cared about who was No.1) was Manic Street Preachers' 'If You Tolerate This Your Children Will Be Next', the Euro was a new currency and Frank Sinatra had died. To top that off, the internet was still new and exciting (Google had only just started and it was quite a few years before everyone started using it) and I'd only owned a mobile phone for around five years, which had absolutely no smart functionality.

I want to state that I was pretty naive about being the boss of my own business. Like a lot of people who have been secure in a large corporate world, there was so much that I simply hadn't considered – and there was no content marketing sitting around waiting for me to find it to help me.

I started off with one objective uppermost in my mind – Have Fun, Do Good. Without realising it, that was, in fact, my mission. Typically for someone who's broken out of a corporate environment, I knew that I wanted to put enjoyment and enthusiasm at the centre of the business from the start.

Partly it's my nature that drove it, but also it seemed like commonsense – if the team and I were having a fun time and the end result was good stuff, then no matter what came at me (and, believe me, the learning curve is immense when you start out with your own business), it would make it all worthwhile. But keeping and cultivating that passion for getting the most positive experience possible out of each day and creating the right culture to make it happen over 20 years has been a challenge. For new businesses, in particular, the challenges come thick and fast – keeping that sense of fun and desire to make good things happen for clients and colleagues helps to overcome the stresses that are part and parcel of agency life.

Notice that 'making money' doesn't feature in this mission. Of course, no business can survive beyond the short term without meeting its financial targets, but money is not a motivator. While I didn't realise it back then, there's a solid theory why focusing on financial gain doesn't create a harmonious working environment – Herzberg's Motivation-Hygiene Theory, also known as Herzberg's Two Factor Theory. Dating back to the 1950s and 60s, it's still the basis of good motivational practice today (you can read more about it here).

In a nutshell, Herzberg argued that dealing with the factors associated with job dissatisfaction ('hygiene factors') removes dissatisfaction – but this doesn't create satisfaction. To generate satisfaction within a team, you have to look at factors like achievement, recognition and responsibility. Yes, it's important to remove the blockers that frustrate so that everyone feels respected and fairly treated. But helping individuals to develop within their jobs, achieve, and receive recognition for that achievement is what people willingly get out of bed for. Without that, the fun isn't going to happen.

'Doing good' tends be a goal that's more commonly associate with caring professions – so why was it such a driver for us in the early days, as a digital agency (by the way, we were a 'web agency' then – the word digital was largely associated with Casio Watches!)? Again, it felt right and – again – there's a reason why, if you dig a bit deeper. The 'helper's high' and gratitude generated by doing good has the domino effect of paying it forward, or 'upstream reciprocity' (such a great phrase that wasn't in play when we started – had I used this phrase then my younger-self would have slapped me in the face with a wet fish!), to give it its scientific name. This phenomenon is thought to benefit bonding, which is great news for anyone who's building a team or cultivating client relationships.

Of course, there are always obstacles to overcome along the way, especially when a business makes a big leap in growth as Prodo has done, and day-to-day priorities can take over from the big picture. After 20 years, remembering not to lose sight of our mission – the 'why' – isn't always easy, but we keep on striving to centre the business on what really matters.

So what are the key takeouts from the journey so far? Well, these are the top five things I've learned about this mission to Have Fun, Do Good:

1. It's good to actually have a mission. Starting a business is hard – if it weren't, everyone would do it. Use your mission to stay focused!
2. A mission needs to be authentic – or it won't ring true with employees or clients.
3. Once you know what's important to you, make sure that the people around you understand and can buy into it.
4. Money matters, but when it comes down to it, it's not a motivator. Don't kid yourself otherwise.
5. Growing is painful – when the going gets tough and fun and good-doing are in short supply, go back to your mission and recharge your sense of purpose.
Want to find out more about Prodo's culture? Click here. You can read #2 Stay Curious, the next post in the 20 Things I've Learned blog series, here.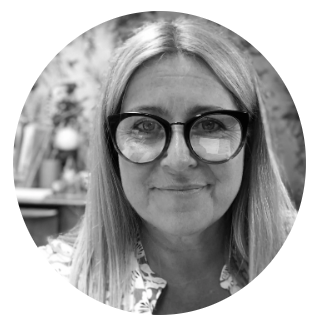 Pippa Adams, CEO