Looking for some additional support to help you perfect your winning marketing strategy? Whether it's design, content, SEO or general communication, we've listed some of our favourite online tools that are completely free.


Design tools


Need help creating simple designs? Canva allows you to do just that, whether it's creating social posts, email banners, posters, flyers… you name it you can make it! You'll have the option to choose from a full suite of templates or opt to start fresh. Not everyone has that special eye for design, but with Canva you can easily whip up some professional-looking designs.
Got some survey results you want to showcase? Maybe you have a report that's looking a little drab. Infographics offer a more visual way of displaying information - especially useful when stats and complex figures are involved. These may take the form of graphs, charts or maps, to make your numbers more engaging. They can be used to spice up a blog, make eBooks more visual, and where comprehensive enough, as standalone downloadable assets.
Again, another way to make your content more visually appealing is to add illustrations. Introduce some variety from the usual photography with branded icons, offering an extra element of personality to your brand.


Content and SEO tools


It goes without saying, but social media channels will be integral to your marketing strategies. Which you use will depend on your audience, but there is a growing list alongside the big players (Facebook, Instagram, Twitter, Pinterest and LinkedIn) which you'll likely want to use a mix of.
GA allows you to monitor the success of your website and marketing campaigns. Keeping a track of your successes, and more importantly, the things that haven't worked will see you making improvements and tweaks that'll further drive your marketing strategy and lead you to ultimate success.
The interactive ebook creator is very simple to use and generates quality assets that can be used as gated content to help you capture those all-important leads.
SEO will be another essential part of ensuring the quality content you create actually gets read. Tools such as this are ideal for researching high ranking keywords and assessing difficulty rating.


Organisation and connectivity


The success of most campaigns comes down to planning and teamwork. The next three tools are designed to help keep you on track...
This virtual pinboard is the perfect communal place to keep track of your to-do list and make sure you're sticking to your agenda.
Teamwork makes the dream work. So take time to virtually come together, share and bounce ideas to see the marketing strategy take flight.
For those quick and seemingly 'silly' questions, slack is an ideal place to touch base and pool resources.


The one that can do it all...
To really kick-start your digital marketing strategy, you want a space to manage and monitor everything from one place. Not heard of HubSpot? HubSpot is an inbound marketing software that helps you attract visitors, convert leads and close customers.
With HubSpot's free account you'll get access to forms, email marketing, ad management, landing pages, conversations inbox, list segmentation, chatbots, mobile optimisation, reporting dashboards and so much more. Want to explore the platform a little more? Click here to get access to the free CRM.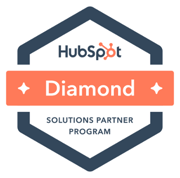 Ever need a helping hand? We've got your back. We're a HubSpot Diamond Partner Agency helping hundreds of businesses grow with the HubSpot suite. From lead generation and inbound marketing to CMS development and CRM deployment to consultancy, migration and integrations - whenever you need us, we'll be right here waiting.
Want to chat? Let's get the ball rolling...
Need tips on how to enhance your marketing efforts, download our Marketing Quick Wins eBook.


Huw Roberts